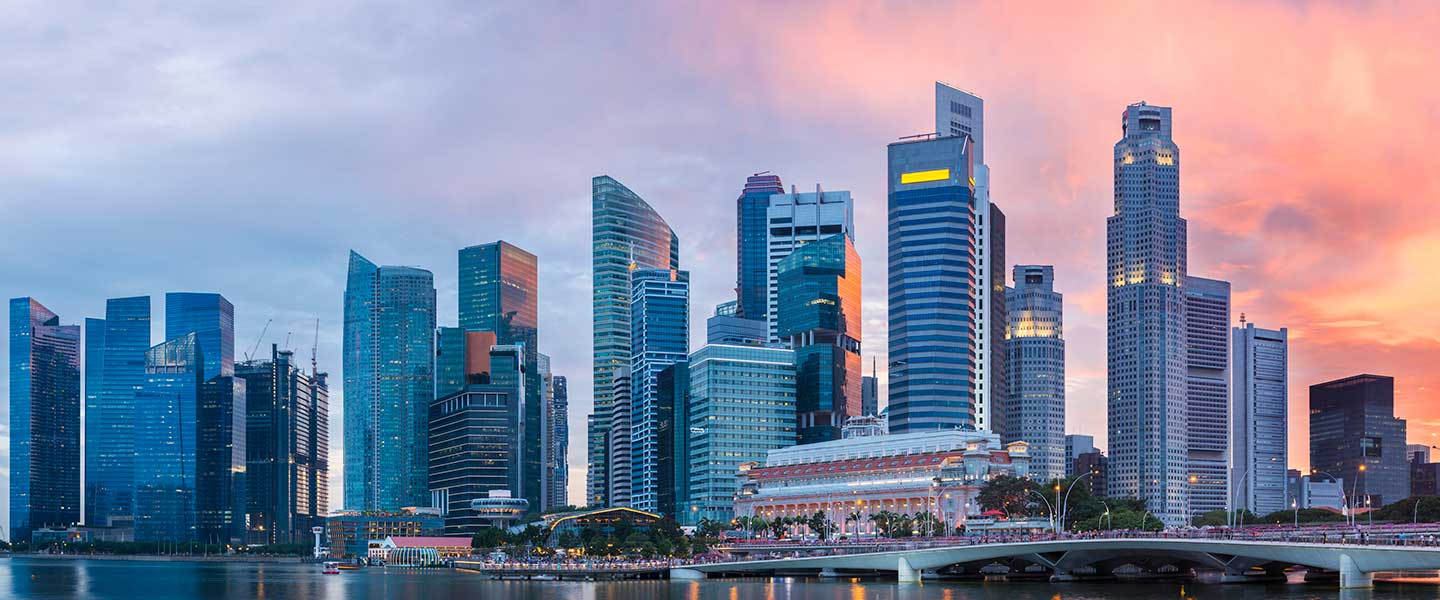 A Changing Asia in the Global Marketplace
The module offers a deep immersion into the Asian region. You will study the business environment in China and Asia from a variety of perspectives, including the challenges and opportunities specific to doing business in the region.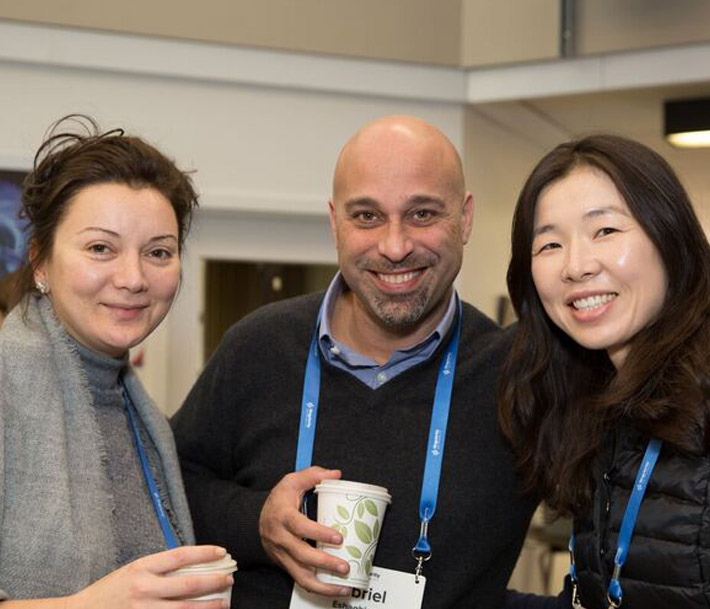 Key topics and themes
Module 5 is designed around an exploration of China within the broader Asian political and business context.
We explore key political-economic and geo-strategic trends and how they impact on the business environment in the region.
We will look at some of the specific applications of these broader issues, in the fields of risk management, climate change and environmental management.
Entrepreneurship is a key theme in this module: we will hear from entrepreneurs and investors in the region, attend local business meetings, and consider the implications for MNCs entering into a state-capitalist environment.
Module 5 will be a critical milestone of the Capstone process, when you will formally present your project to your peers.
Sample courses
We continually innovate the TRIUM program, so each year is set up slightly differently. The following courses give you a flavour of what you'll cover during your time in Asia.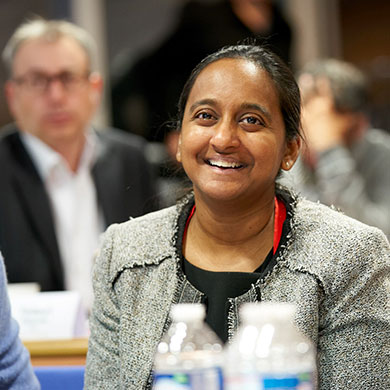 Regional Perspectives: Political Economy and Geopolitics
This course sets the stage for exploring the prospects for business in the Asian region by considering how the evolving and increasingly complex regional order is shaping political and business risk. The risks and uncertainties have sharply increased in recent years and escalated further with the onset of the pandemic in 2020.
It considers the strengths and fragilities of the regional order and how organizations should respond to the strategic challenges they pose. It also explores some techniques of strategic analysis and applies these to an illustrative business case.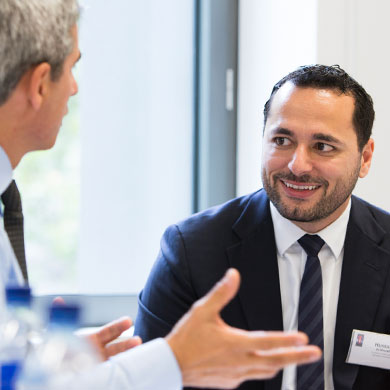 Deal Making in China and Asia
This course is specifically focused on formulating and applying practical, deal-making strategies to real-world transactions in Asia and the Middle East, based upon the professor's 35 years' experience living and working in the region.
This is a highly participatory and interactive course, not lecture-style. Participants will be asked to play the role of deal maker – as a lead negotiator, investor, investment banker, salesman, consultant, or investment advisor — in pioneering transactions.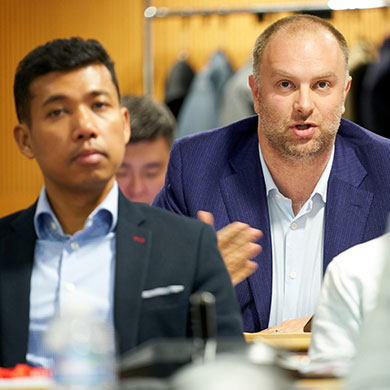 Negotiation Analysis
We introduce a conceptual framework for analyzing your own negotiations. This framework is designed to help you organize and leverage your negotiation experience so that you can begin to move from an 'experienced' negotiator to an 'expert' negotiator.
We will use the framework to focus on important aspects of negotiation preparation and conduct. These will be highlighted through the completion of a number of negotiation simulations. Throughout the course we will comment on how awareness of cultural differences can increase your ability to negotiate complex deals.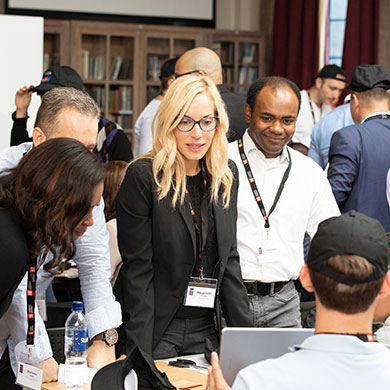 Business Implications of Climate Change
Disruptive climate change poses important challenges for international business and is fast emerging as an urgent topic that global business leaders need to address.
This session examines the global climate agenda and how it impacts on international business. It explores the underlying drivers of climate change, reviews international and national policy responses, and examines the various business risks (physical, regulatory, reputational, litigation) that climate change poses and discusses emerging business opportunities
Featured faculty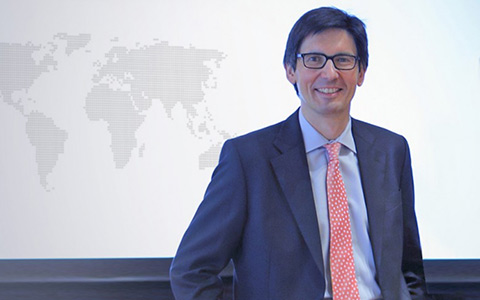 Professor Robert Falkner
Academic Director, TRIUM, LSE (Modules 1 & 5)
View Bio
Professor Robert Falkner
Academic Director, TRIUM, LSE (Modules 1 & 5)
Hide Bio
Professor Falkner rejoins the class in Module 5 having first met them in Module 1 in London. Robert is a Professor of International Relations at the LSE and a Distinguished Fellow of the Munk School of Global Affairs & Public Policy at Toronto University. He was the Research Director of the LSE's Grantham Research Institute on Climate Change and the Environment in 2017-22. Robert has published widely on issues relating to international political economy, global business and global environmental politics.
Faculty focus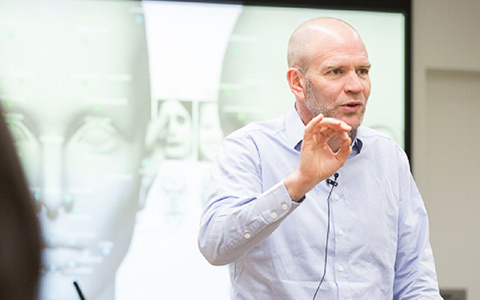 Professor Matt Mulford
TRIUM Capstone Director
View Bio
Professor Matt Mulford
TRIUM Capstone Director
Hide Bio
Once again Matt Mulford joins the class, this time to focus on his 'Negotiation Analysis' course. His research interests include the psychology of judgment and decision, negotiation analysis, experimental game theory, and experimental research design.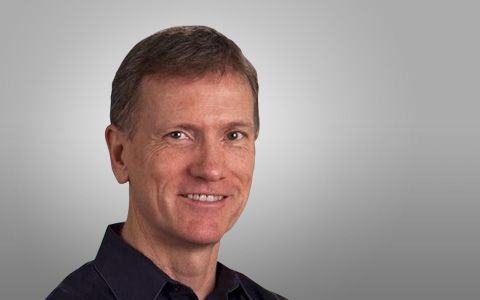 Professor Andrew Walter
Professor of International Relations in the School of Social and Political Sciences, University of Melbourne
View Bio
Professor Andrew Walter
Professor of International Relations in the School of Social and Political Sciences, University of Melbourne
Hide Bio
Professor of International Relations in the School of Social and Political Sciences, University of Melbourne. He has M.Phil. and D.Phil. degrees from Oxford University. His previous academic positions were at Oxford University and the London School of Economics and Political Science. He has published numerous articles on the political economy of international money and finance and their governance among and within countries. His most recent book is forthcoming with Cambridge University Press in early 2019: The Wealth Effect: How the Great Expectations of the Middle Class Have Changed the Politics of Banking Crises (with Jeffrey Chwieroth).
Guest speakers
Each year we feature guest speakers sessions from academics and business people. Previous speakers have included: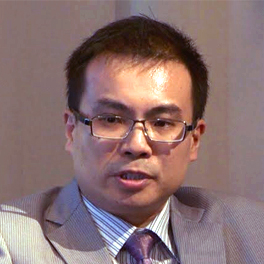 Professor Zheng Song
Professor at the Department of Economics, Chinese University of Hong Kong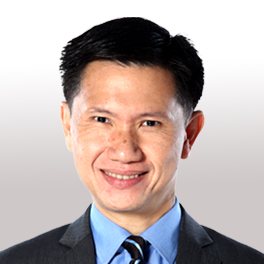 Dr Thitinan Pongsudhirak
Director of the Institute of Security and International Studies (ISIS) and Associate Professor of International Political Economy at the Faculty of Political Science, Chulalongkorn University
Alumni experience
The benefits of TRIUM go beyond just the transformational academic program. By joining our program you will enter a remarkable network of high-achieving global business leaders. The TRIUM Global Executive MBA alumni are among the most qualified and insightful in the international business world.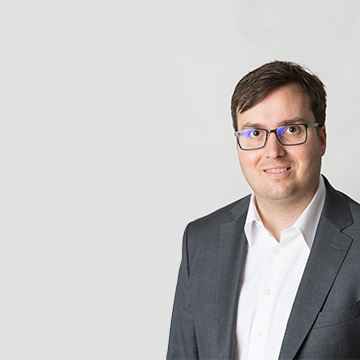 Noah Wild
Germany
Class of 2019
The global module in Asia especially opened my eyes, as I had no prior business exposure to that part of the world. With the variety of nations that our cohort represents, I now have an amazing network of friends across the world that I can get in touch with, no matter where I am or where the opportunities lead our business to. This is invaluable.
Franck Juhel
France
Class of 2018
Learning about Asian financial markets while attending NYU Shanghai, or entrepreneurship and technology from Silicon Valley, adds a depth to comprehension and insight that can't be gained from being in a single faculty in another part of the world for the duration of a program. This style of learning is invaluable.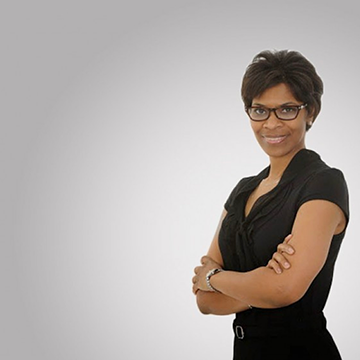 Tina Taylor
USA
Class of 2015
I saw that the program offers the rare global component I was looking for, and the average age of the TRIUM cohort appealed to me; it brings a higher level of conversation. I also recognized that I would be able to apply a high percentage of my classroom knowledge to my job.
View our alumni stories