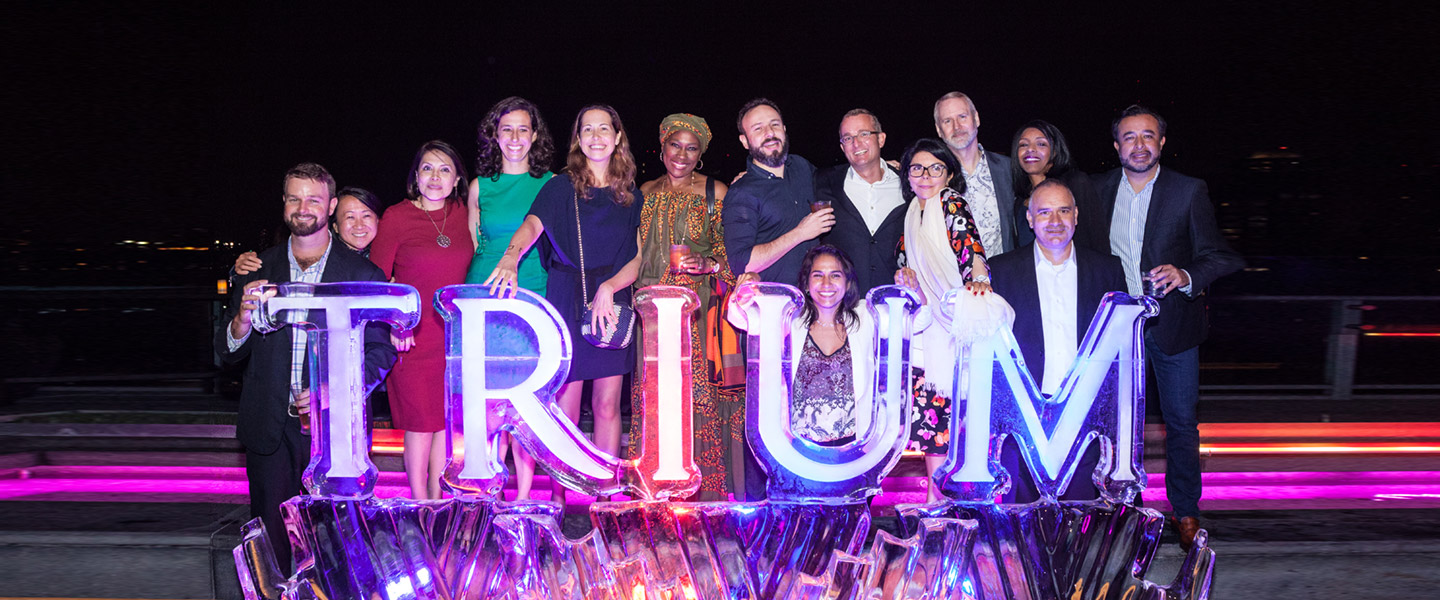 Fees, Financing and Scholarships
The TRIUM Global EMBA tuition fee is $194,550 for Class of 2024.
A non-refundable $18,000 tuition deposit is required upon acceptance of a place. We provide a number of payment plan options to help you manage your finances. Please note that the program fees are subject to annual review.
How students fund TRIUM
When looking to finance your education, there are a number of funding options if you are considering TRIUM: your organization, scholarship and fellowships, and loans, among others.
These will often depend on criteria relating to your particular demographic i.e. citizenship or country of residence.  The EMBA Council website contains useful guidance on financing for EMBA.
Building a business case for your employer
15%
Corporate sponsorship
15%
Mix of self-funded & corporate sponsorship
10%
Have a scholarship/financial aid contribution
Scholarships
The TRIUM Global EMBA Program is pleased to offer a limited number of partial scholarships aimed at assisting deserving candidates based on a combination of financial need and merit. Competition for the scholarship awards is strong and the Scholarship Committee will only consider applications from candidates who demonstrate the below criteria:
Award criteria:
Demonstrated financial need
Community minded, socially responsible profile, including Capstone Project proposal
Strong academic and professional profile with track record of professional achievements
Demonstrated leadership skills
Potential for future exceptional performance and impact
Potential to become an excellent ambassador for TRIUM as a student and as an member of the alumni
Women and professionals working in the public/NGO sector are highly encouraged to apply.
A small amount of further funds are also allocated to merit only based awards but otherwise meet the above criteria.
Applicants who will be receiving substantial (over 50%) financial company sponsorship towards their tuition fees will not typically be considered for a scholarship award.
Note that scholarship awards are for a partial amount of the overall fee and usually range between $10,000USD and $40,000USD.
Scholarship deadline:
Scholarships will be awarded after the November 15 2021 application deadlines and we encourage candidates to apply as early as possible for consideration.
Application essay:
As part of your online application we ask that you submit an essay of no longer than 250 words telling us how you meet the scholarship criteria, what your contribution to the program would be and why you should be awarded a scholarship. Please also include the scholarship amount you would require and identify your alternative source of funding for the remaining fee amount if known.
The Scholarship Committee will convene after the deadline to consider all applicants against the selection criteria and a member of the committee will contact you to advise you of the decision within 6 weeks from the application deadline.
Financial aid
US Financial Aid
US Veterans Benefits
The TRIUM Global Executive MBA is an approved program; eligible students should first visit the US Department of Veterans Affairs website and apply for benefits.
LSE on behalf of TRIUM are required to confirm your attendance before your benefits will be released. The confirmation is sent via VAF 22-1999 form.
If you have any questions please email info@triumemba.org with the subject header VA Benefits C/O Fees Coordinator.
US Loans
Students who wish to use US Financial Aid may be eligible for federal and/or private student loans. Federal loans consist of funding provided by the government to domestic students. (US citizens and permanent residents only).
To apply, you must complete the Free Application for Federal Student Aid (FAFSA).
Private loans are non-federal loans that are offered through lenders such as banks or credit unions. Most private lenders require non-US citizens and permanent residents to apply with a US based co-signatory. Further information on private lenders can be found here
Please note that the payment schedule is based on maximum loan eligibility of both federal and private loans. You are not required to apply for the maximum loan amount; you may pay your outstanding balance with a combination of loan disbursement and individual payments.
TRIUM Payment Options
You can choose between a single payment, a 50-50 instalment option and a 5-part payment plan.
One Payment
The payment schedule for you or your employer will be as follows:

| | |
| --- | --- |
| Total Program Cost | $194,550 |
| Less Tuition Deposit | $18,000 |
| Payment due 1 June 2022 | $176,550 |
50-50 installment
The payment schedule for you or your employer will be as follows:

| | |
| --- | --- |
| Total Program Cost | $194,550 |
| Less Tuition Deposit | $18,000 |
| Remaining Balance | $176,550 |
| | |
| Payment 1 due 1 June 2022 | $88,275 |
| Payment 2 due 1 May 2023 | $88,275 |
5 Part Payment
The 5-part payment plan is available only to students paying their own tuition. The payment schedule for you or your employer will be as follows:

| | |
| --- | --- |
| Total Program Cost | $194,550 |
| Less Tuition Deposit | $18,000 |
| Remaining Balance | $176,550 |
| | |
| Payment 1 due 1 June 2022 | $58,850 |
| Payment 2 due 1 Feb 2023 | $29,425 |
| Payment 3 due 1 May 2023 | $29,425 |
| Payment 4 due 1 Aug 2023 | $29,425 |
| Payment 5 due 1 Dec 2023 | $29,425 |
Travel, accommodation and subsistence
Students are responsible for arranging travel to modules and for accommodation costs and arrangements in London, New York and Paris. Accommodation for Shanghai and Silicon Valley modules is included in the program fee.
We estimate that the maximum cost of attendance for the whole program for a student is approximately $35,000 but this depends on how you organize your travel to the modules and where you decide to stay while there.
Where possible students will be sent details on hotels with special rates for TRIUM and we would advise you to take advantage of these and book in advance.
Please note that all study materials are provided.