TRIUM is designed for senior executives at a global corporation or in a company/business planning to expand into global markets.
The admissions process is rigorous and selective, but also highly attentive to each individual and the qualities they will bring to the TRIUM cohort.
Before you apply
Undertaking the TRIUM Global EMBA is a major investment for your future. Before you apply, we recommend research and consideration to ensure that TRIUM aligns with your personal and professional goals. You can find lots of information on our website or in our FAQs.
Please feel free to contact the TRIUM Global Executive MBA Office with any questions you may have about our program at info@triumemba.org.
On behalf of the TRIUM Admissions Committee, we look forward to hearing from you.
Admissions criteria
We select the best students from around the world to participate in our program, based on their differing experiences, backgrounds, abilities and ambitions.
Together they create a unique combination of perspectives, and contribute to a powerful, challenging and collaborative atmosphere in the classroom and beyond.
All TRIUM applicants must have a minimum 10 years of professional work experience
Exceptional professional track record with senior management experience preferred
Global/International responsibilities
Additional criteria:
As part of the Application process the Admissions Team will advise you whether an English proficiency qualification such as TOEFL or IELTS or a GMAT/GRE will be required as part of your application. Further details can be found in our FAQs.
Program fee
US $204,000
Includes tuition, lodging for the Silicon Valley and Shanghai modules, lunch and group dinners and required materials.
More information on payment options, funding and scholarships can be found on the Fees and Funding page.
Fees, scholarships and funding
Next application deadline
1 November 2023
For Class of 2026, commencing September 2024.
Applications are reviewed on a rolling basis throughout the admissions cycle. We recommend submitting your application earlier in the cycle as admission becomes more competitive throughout the year.
How to apply: the application process
Step 1: Preliminary Assessment form
If you're considering a Global EMBA and believe TRIUM could be a good fit for your goals, please complete the Preliminary Assessment Form.
The Admissions team will review your professional profile and will be in contact to arrange an informal Information Interview for candidates with a positive preliminary assessment.
Preliminary Assessment form
Step 2: Info interview
A member of the Admissions team will arrange an Information Interview via phone, video or in-person to discuss your goals and how they align with TRIUM. This will also be an opportunity for you to ask further questions about the program and the application process.
If there's a good fit, they will encourage you to apply and talk through the application form requirements.
Step 3: Application form
The application form asks you to provide a detailed account of your professional and academic experiences to date. In addition you will be asked to complete three essays where you will have the opportunity to discuss your motivations for applying to join the program, your future objectives and provide examples of your leadership skills and experiences which have shaped your outlook. You will also be asked to provide details for two professional references in support of your application.
The application fee is US $250.
You may also need to submit the following documents:
Transcripts
TOEFL score report (if applicable - see FAQs)
GMAT/GRE score report (if applicable - see FAQs)
If your application is successful you will be invited for a selection interview with a senior member of the Admissions Committee.

Application Form
Step 4: Interview
A senior member of the Admissions Committee will contact you to arrange a selection interview via phone, video or face to face.
This interview is an opportunity to discuss your appliction to the program in further depth and to focus on your particular goals and objectives and how TRIUM could help you achieve these.
We will contact you with the Admissions Committee's decision on your application usually within 2 weeks of the interview taking place.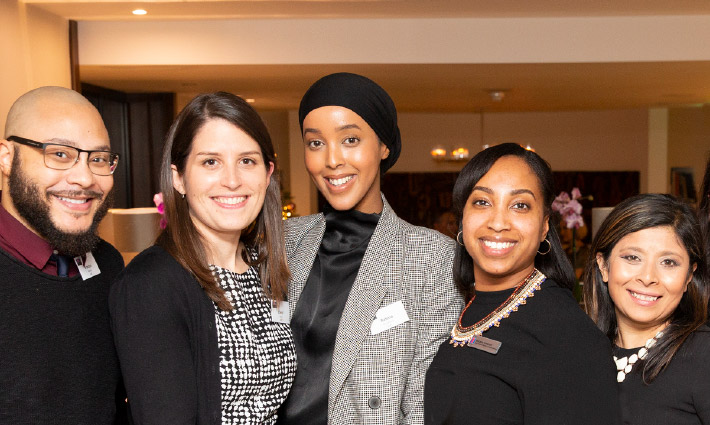 Admissions team
Your application will be managed by our dedicated TRIUM Admissions Team, based at our three home schools in London, New York and Paris.
The Admissions Team is here to guide you through the application process and answer any further questions you might have.
You can also join one of our upcoming webinars to discuss any aspect of TRIUM with our admissions team and alumni.
Frequently asked questions
What is the ROI for my organization?
For TRIUM students the return on investment is immediate. The needs of organizations in the 21st century are consistently evolving, and senior-level global executives must be equipped to conduct business efficiently in this dynamic global market. Organizations interested in developing key employees for positions of increasing global responsibility should consider TRIUM as a professional development opportunity. The internationally diverse TRIUM cohort also gives global executives the opportunity to build an important lifelong network. TRIUM alumni learn to think differently, becoming more innovative and open-minded business people, and they establish a global network of students, faculty and alumni.
For the individual, the result is career acceleration thanks to a newfound global and entrepreneurial approach toward business and a "15,000 meters up" perspective. For the sponsoring organization, the result is a stronger, more capable employee who in the short term can immediately apply what he or she is learning to the day-to-day job and in the longer term is equipped with the understanding, skill set, and contacts necessary to successfully navigate today's global economy.
What is the average salary increase for graduates of the TRIUM EMBA?
TRIUM students who graduated in 2019 have seen salary growth of 51%. (FT EMBA Rankings 2022)
Which alumni networks will I belong to?
By joining TRIUM you will enter a remarkable network of high-achieving global business leaders. Their varied backgrounds, perspectives and areas of expertise make the relationships that form amongst TRIUM classmates one of the many powerful long-term benefits of the program. The TRIUM Global Executive MBA alumni currently number over 1,000 and reside in over 90 countries.
By becoming part of TRIUM, students and alumni not only have direct access to this distinguished community, but they also have access to the alumni communities of our partners schools: HEC Paris, NYU Stern and LSE, with access to databases, libraries, events, lectures and sports facilities in New York, London and Paris.
How does the TRIUM curriculum differ from other global degree programs?
TRIUM was the first Executive MBA program to integrate into its curriculum a study of the economic, social, and political context in which business decisions are made today. These areas, so critical to conducting global business in the 21st century, are often neglected in "traditional" MBA programs. In contrast, TRIUM students will focus on global socio-economic and political contexts at London School of Economics. Together with NYU Stern's widely recognized strength in finance and accounting and HEC Paris's leadership in marketing and management, plus top-ranked faculty who teach in every learning location, this combination ensures academic rigor and excellence throughout the program.
What is the application deadline?
We accept and review applications on a rolling basis and have a series of application deadlines throughout the year. We encourage applicants to apply as early as possible in order to have sufficient time to start their preparations to join the program. We provide candidates with decisions usually within one month of application submission.
Will I need to complete a GMAT/GRE as part of the application process?
Applicants will be asked to detail their prior professional and academic experience as part of their formal application form. TRIUM does not generally require GMAT or GRE scores for applicants with 15 years or more of work experience. Applicants who have less than 15 years work experience, but who feel they are able to demonstrate sufficient quantitative or academic preparedness either through prior coursework, professional experience, and/or certifications, have the option request to waive the GMAT/GRE requirement as part of their application form. The admissions committee will consider the waiver request as part of the application process and will advise if a GMAT/GRE will be necessary.
In some cases, we may request a GMAT or GRE score as part of the application when an applicant's transcript(s) or work experience does not demonstrate sufficient quantitative or academic preparedness. If you do not feel you can provide adequate proof of your quantitative abilities, you may wish to consider submitting GMAT or GRE scores or enrolling in a quantitatively focused non-degree course.
Applicants who wish to strengthen the academic component of their applications, or further demonstrate quantitative preparedness, are encouraged to take one or more non-degree courses prior to completion of the formal application. Courses in the following areas are recommended:
Statistics
Accounting
Finance
Courses should be taken at an accredited college or university and can be classroom-based or online.
Can I apply for a scholarship?
The TRIUM Global EMBA Program is pleased to offer a limited number of partial scholarships aimed at assisting deserving candidates based on a combination of financial need and merit. Competition for the scholarship awards is strong and the Committee will only consider applications from candidates who demonstrate the scholarship criteria.
Note that scholarship awards are for a partial amount of the overall fee and usually range between $5,000USD and $40,000USD.
Am I still eligible if I already have an MBA?
Yes. Global developments continue to change the business landscape, making continued learning as indispensable to business executives as it is to other professionals. In addition, the program's socio-political and economic perspectives – areas critical for global business success but not typically addressed in MBA curricula – make the TRIUM Global EMBA a unique, multi-dimensional experience.
What is the program format?
TRIUM uses an executive-friendly blended learning format (in-person classroom time and independent study between modules) comprising of 6 on-site modules lasting between 1-2 weeks at multiple global locations over an 18 month period. Time out of the office is only 10 weeks.
How is work managed between learning locations?
Recognizing the value of synchronous learning in a classroom, TRIUM features six residential modules, for a total of 10 weeks of intensive class time where students come together in a dynamic environment for discovery and collaboration with classmates. There are no online classes, although students complete approximately 15 to 20 hours of asynchronous work per week between modules. This critical component of the program, which includes pre- and post-module preparation and follow-through, is facilitated by an online platform and online reading and learning materials that enables TRIUM students to collaborate on team assignments and work from their homes or offices or while travelling.
How much should I budget for the program?
The TRIUM Global EMBA tuition fee is $204,000 for Class of 2025, entry in September 2023. A non-refundable $18,000 tuition deposit is required upon acceptance of a place. We provide a number of payment plan options to help you manage your finances. All fees shown are in US$.
We recommend that you plan ahead about how to finance your studies including other costs involved such as travel, accommodation and subsistence. We estimate that the average cost of attendance for the whole program for a student is approximately $40,000 but this depends on how you organise your travel to the modules and where you decide to stay while there.
Where possible students will be sent details on hotels with special rates for TRIUM and we would advise you to take advantage of these and book in advance. Please note that all study materials are provided and the program fee covers the cost of hotels at the rotating modules only (California and Shanghai).
What credentials will I receive as a graduate?
TRIUM graduates earn a single MBA degree jointly conferred by NYU Stern, LSE, and HEC Paris, all of which are accredited by the most widely respected academic accreditation organizations worldwide, including AACSB, AMBA, and EQUIS.
Alumni experience
The benefits of TRIUM go beyond just the transformational academic program. By joining our program you will enter a remarkable network of high-achieving global business leaders. The TRIUM Global Executive MBA alumni are among the most qualified and insightful in the international business world.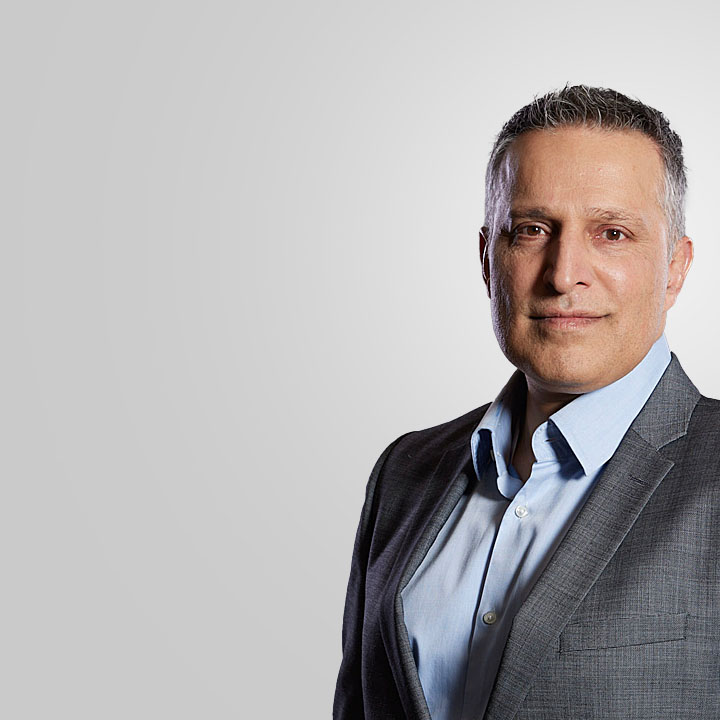 Fida Chisti
UK
Class of 2015
If you're looking for a programme of study to stretch your business and global macro-economic understanding whilst developing your entrepreneurial confidence then look no further than TRIUM.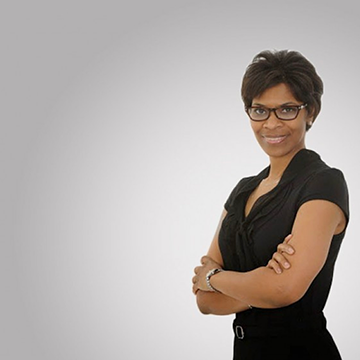 Tina Taylor
USA
Class of 2015
I saw that the program offers the rare global component I was looking for, and the average age of the TRIUM cohort appealed to me; it brings a higher level of conversation. I also recognized that I would be able to apply a high percentage of my classroom knowledge to my job.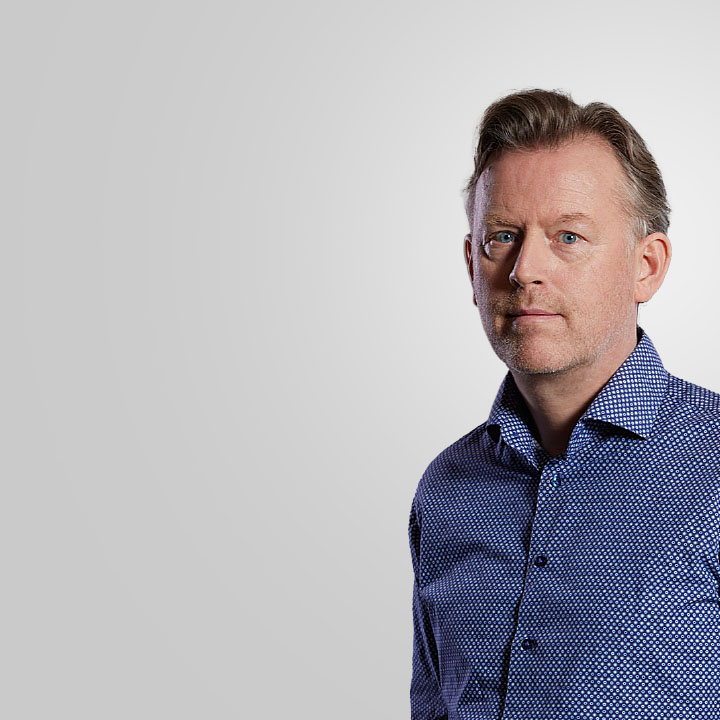 Ivo Knottnerus
Netherlands
Class of 2012
Do you want a network of future game changers and challengers? Who are not afraid to take risks and are always full of ideas. Then TRIUM is your global EMBA.