TRIUM's transformational learning experience focuses on making our students fluent in the diverse set of skills and subjects that global business leaders need to compete successfully in tomorrow's global economy.
From the geo-political and socio-economic contexts of global business decision making, to harnessing the opportunities of innovation and tech disruption, to deal-making, entrepreneurship, leadership and doing business sustainably, the TRIUM program journey covers global business from every relevant perspective.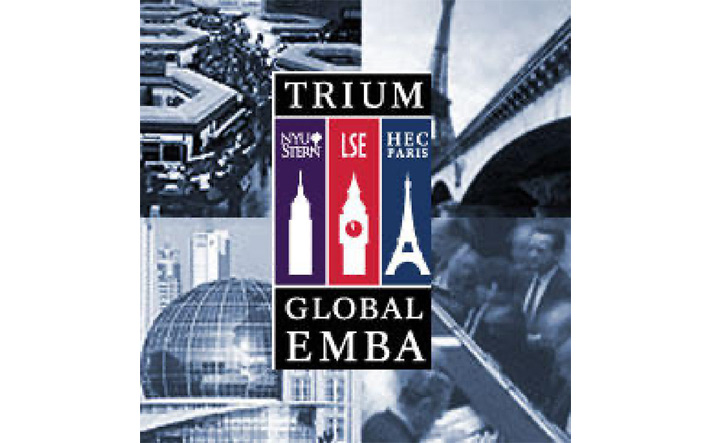 TRIUM foundations
TRIUM was founded in 2001, when visionaries at three institutions – the HEC Paris, the NYU Stern School of Business, and the London School of Economics – realized that the next generations of global business leaders would need to have special breadth of understanding in order to navigate the newly "flat" world that seemed to be emerging.
The TRIUM program was born with the founding insight that globalization was not a topic of research and discussion but a lens through which business and society would need to be viewed.
This required a new curriculum that was not just a compilation of courses already offered by each institution, but a set of integrated, carefully curated courses designed for a whole new kind of Global EMBA.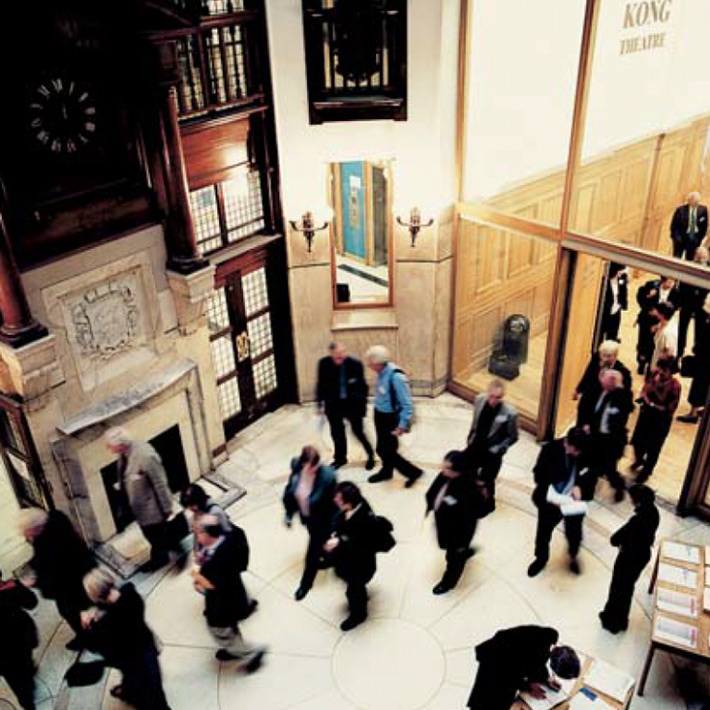 The second innovation that TRIUM introduced was to develop a blended learning model shaped around the needs of senior executives: to incorporate intensive in-person modules in global locations, with assignments and group tasks designed for remote working in between.
The program has evolved over time to ensure relevant and insightful content. Module locations have shifted. The mix of courses has changed to accommodate new areas of business, technology and opportunity. But the fundamentals of the TRIUM promise have consistently been reasserted by the leaders of the three alliance schools. TRIUM is for the most senior global executives. The program's vision is founded on a profound belief in the role of business in promoting global prosperity, dialogue, and social betterment.
As well as specially curated academic content from TRIUM's expert Faculty, students and alumni also have access to special guest speaker events where they can join leaders from the region as they share their unique industry experiences and insights. Students will also have the opportunity to make the most of their global module locations by visiting local companies and attending events at special local venues.
Program format
TRIUM uses an executive-friendly, blended learning format (in-person classroom time and independent study between modules) comprising 6 on-site modules at multiple global locations over an 18-month period. Time out of the office is only 10 weeks.
There are 500+ live classroom hours taught in English. Between modules students complete between 15-20 hours per week of independent study which includes pre-and post-module reading, assignments, case studies, groupwork and the final strategic global Capstone Project.
6
On-site
modules
18
Months
15-20
Weekly
hours
500
Classroom
hours
1
Capstone
Project
The program journey
Business and social leadership today requires perspectives that go far beyond traditional MBA education. As a program we are dedicated to providing you with the tools you need for the C-Suite. Beyond that, we will engage you in the kind of intellectual activity that will inform your strategic thinking, for the future of your organization, and for your own development.
Our learning experience will be organized around collaboration and discussion. We are dedicated to providing you with world-class professors, leading thinkers and access to resources and materials supported by the expertise of three of the top providers of management education in the world. These tools will provide you with the insights to ask the right questions in a world of uncertainty informed by changes in the geostrategic, digital, entrepreneurial, and global environment.
We continually innovate the TRIUM program, so each year is set up slightly differently. The following courses are a sample of what you'll cover in your time with TRIUM.
The TRIUM journey
Prep
Immersion and
Preparation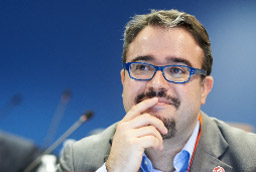 Online,
Prior to Module #1
Preparatory reading and
Leadership assessments.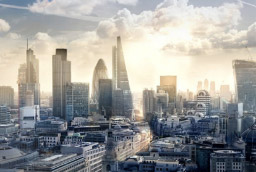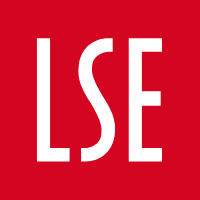 London,
UK
September
2 Weeks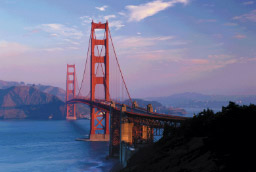 Silicon Valley,
USA
January
2 Weeks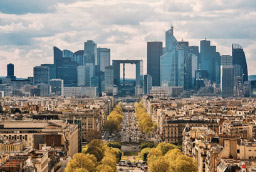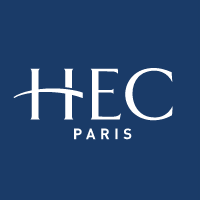 Paris,
Frace
April
2 Weeks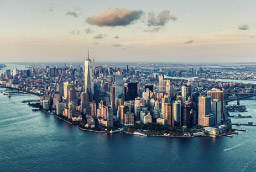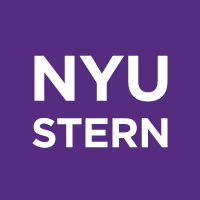 New York,
USA
June/July
1.5 Weeks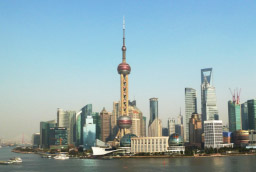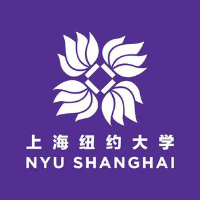 Shanghai,
China
November
1.5 Weeks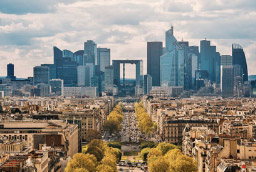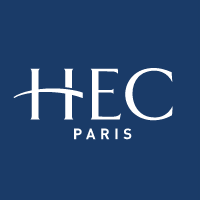 Paris,
France
February
1 Weeks
Graduation
Graduates are awarded the degree of Master of Business Administration (MBA) jointly issued by NYU Stern, LSE, and HEC Paris.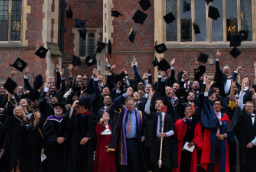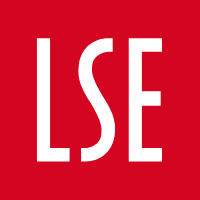 London,
UK
Autumn/Fall
1 Weekend
Alumni Module #7
The annual alumni-led module is a highlight of the TRIUM calendar, reconnecting our community to discuss business & political developments.
Learn more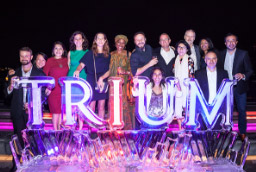 Varying locations
Annually
Lifelong learning
During future TRIUM modules.
See how
Module #1
Kick-off
Formal introduction by Capstone Project Directors to allow students to start thinking of ideas and forming teams.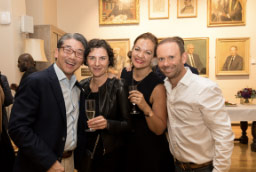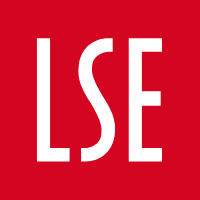 London,
UK
September
Module #2
Idea Generation
Students pitch ideas to the class to start the Darwinian idea marketplace. Teams and base ideas are near final by the end of the module.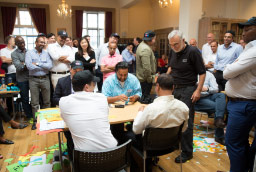 Silicon Valley,
USA
January
Module #3
Teams Go!
Final Capstone prospectus is approved by the Capstone Project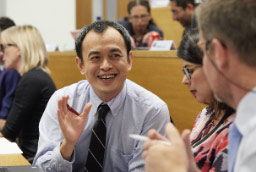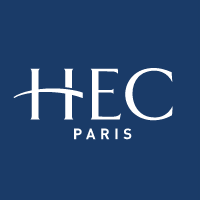 Paris,
France
April
Module #4
First Progress Report
First informal presentation of project ideas in a closed door environment with the Capstone Project Directors and TRIUM Academics.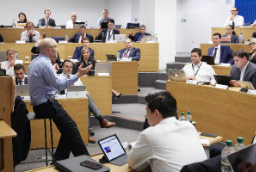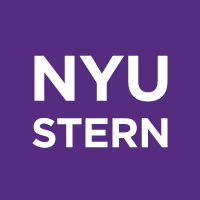 New York,
USA
June/July
Module #5
Live Test Run
Formal live presentation summarising the project is made to classmates.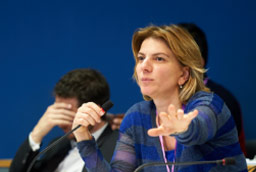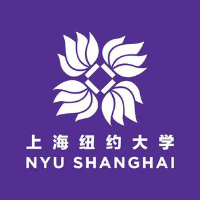 Shanghai,
China
November
Module #6
Final Presentation
Teams submit their final report and make their formal presentation to the Capstone Board.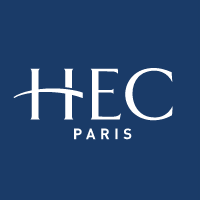 Paris,
France
February
Go to Market
Many teams take their Capstone Project beyond the TRIUM
program and successfully take it to market.
See Alumni examples
Module #1
What is leadership?
Our first module looks at what it means to be a leader today. We look at leadership versatility and effectiveness, team work, decision making, and behavioural leadership.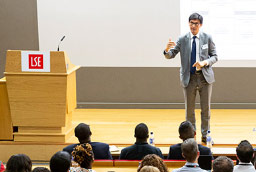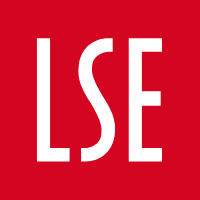 London,
UK
September
Module #2
Leadership and innovation
Module 2's leadership stream focuses on the role of leadership in innovation, entrepreneurship and design thinking.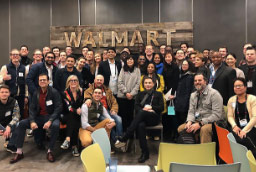 Silicon Valley,
USA
January
Module #3
Leadership and trust
We cover the complex issue of trust and leadership, looking both a leader's capacity to inspire trust, and place trust in others.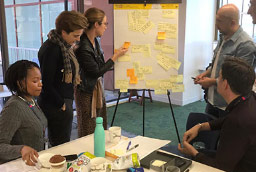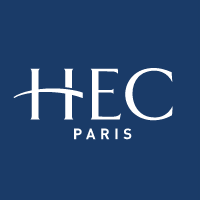 Paris,
France
April
Module #4
Developing your style
Each student will complete a Hogan Challenge and FIRO-B Assessment to assess their leadership style and get feedback on areas for development.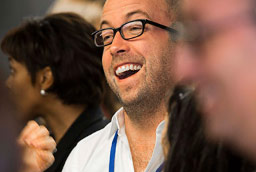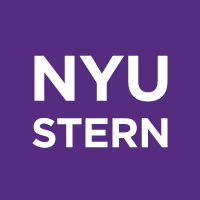 New York,
USA
June/July
Module #5
Leadership in Asia
A number of company visits will teach you about global leadership challenges from the perspective of Asian businesses.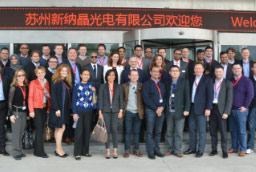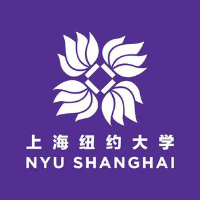 Shanghai,
China
November
Module #6
Leadership and Capstone
Leadership is a primary focus of the final module, with sessions on the behavioural basis of leadership, invisible leadership the Leadership Versatility Index (LVI).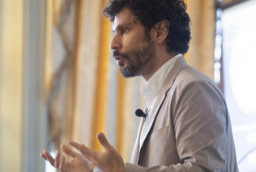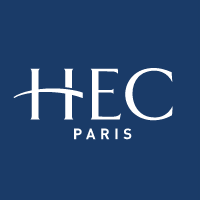 Paris,
France
February
Module #1
Business Networking Masterclass
A practical and interactive workshop giving students a clear idea of what you need to do to build relationships with the key people.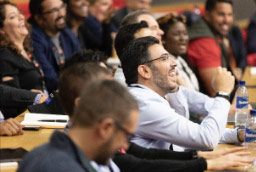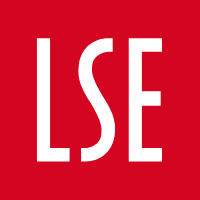 London,
UK
September
Module #2
Are You Wired to be an Entrepreneur?
Students pitch ideas to the class to start the Darwinian idea marketplace. Teams and base ideas are near final by the end of the module.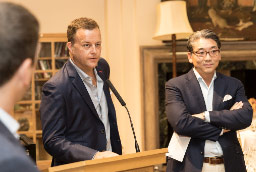 Silicon Valley,
USA
January
Module #3
Non-Executive Director
We examine the importance of NEDs and what they actually do… or should do. We cover the skills, personal attributes and behavior required to be effective in the boardroom.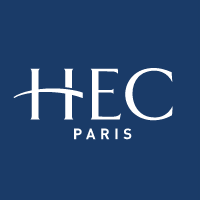 Paris,
France
April
Module #4
Increase Your Personal Impact and Influence
Students discover how to influence, inspire and motivate people in order to get results and respect!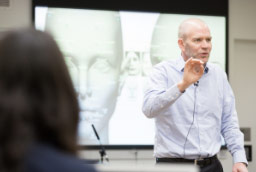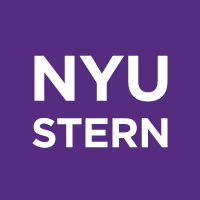 New York,
USA
June/July
Module #5
Alumni Networking and Capstone Support
Students have the opportunity to meet TRIUM alumni working in variety of different roles and organizations.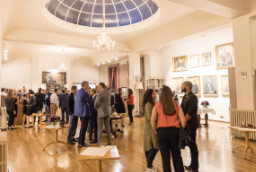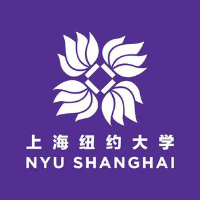 Shanghai,
China
November
Module #6
Welcome to the Alumni Community
You are now part of a lifelong global  network of 1,000 members in over 90 countries. This distinguished community also gives you access to the alumni communities of our partner alliance School's – NYU Stern, LSE and HEC Paris.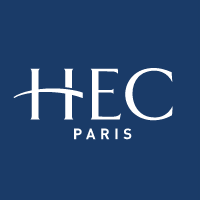 Paris,
France
February
Module locations and dates
Class of 2023


San Francisco
3-13 Jan 2022


New York
26 Jun - 8 Jul 2022


Class of 2024


San Francisco
15-25 Jan 2023



Shanghai
29 Oct - 7 Nov 2023

Typical class profiles
The TRIUM cohort is an outstanding group of global executives from a broad and diverse range of industries, areas of specialisation and geographies.
The recent class is comprised of executives and entrepreneurs representing over 32 different nationalities from around the globe. With an average age of 40 and 16 years of work experience, the depth of knowledge and expertise the class shares is truly extraordinary.
65
Students
32
Countries
represented
40
Average
age
20
Business sectors
represented
Lifelong journey
Our program is designed to bring out your entrepreneurial spirit: something our students find to be a truly transformational experience. During the program you will learn to think differently, to be more innovative, and to consider ideas, experiences and events in their true global context.
As a result, our alumni go on to achieve extraordinary things – from career acceleration in their current roles to outstanding new business success.
Joining our program also enables you to connect with a remarkable alumni network of over 1,000 high-achieving global business leaders and peers, and develop personal and professional connections that last a lifetime.

Franck Juhel
France
Class of 2018
TRIUM is not simply a global executive MBA by content, it is also by location and physical geography. Participating in modules that were delivered in key cities and countries relevant for that particular focus was inordinately valuable. Learning about Asian financial markets while attending NYU Shanghai, or entrepreneurship and technology from Silicon Valley, adds a depth to comprehension and insight that can't be gained from being in a single faculty in another part of the world for the duration of a program. This style of learning is invaluable.
View our alumni stories