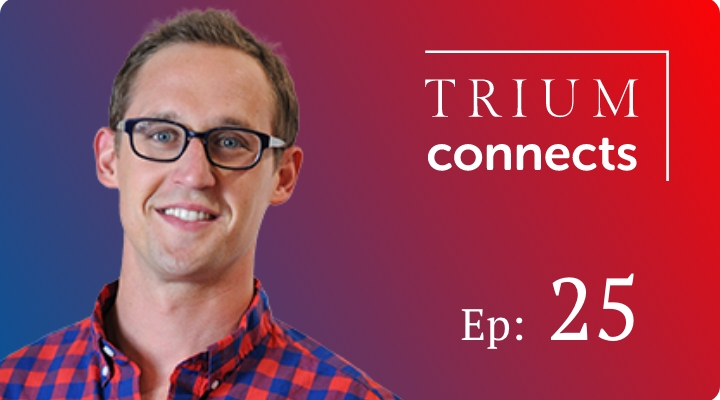 Search Amazon for the word 'innovation' in its 'Business, Finance & Accounting' book section, and you will find more than 60,000 volumes. The trick is finding stuff worth reading in this deep and wide ocean of material. The new book, Ideaflow: Why Creative Businesses Win, by Jeremy Utley and Perry Klebahn is just such a book. I welcomed Jeremy to this episode of TRIUM Connects to discuss the book as well as his general views on creativity and innovation.
In the book, Jeremy and Perry argue that we shouldn't think of innovation as an event, a workshop, a sprint or a hackathon…but rather as a more general capability that can be learnt and is relevant to everyone. Their core principle is that you need ideas to solve problems – in contrast to completing tasks where you just need to get on with the work. But, instead of obsessing over quality, successful innovators focus on the generation of many ideas. Volume is key. Once you have a sufficient volume, then you run quick and cheap experiments to gather more information, revise and test again.
Jeremy knows what he is talking about. He is one of the world's leading experts in innovation. As the Director of Executive Education at Stanford's renowned Hasso Plattner Institute of Design (aka "the d.school"). His courses have been experienced by nearly a million students of innovation worldwide. He advises corporate leaders on how to embed the methods and mindsets of design thinking into their organizations, and works with professionals to cultivate a robust personal creative practice. He also co-hosts the "Stanford Masters of Creativity," program where Jeremy shines the spotlight on exemplars of creative practice across disciplinary boundaries.
What makes Ideaflow a great book, and what I really enjoyed in my conversation with Jeremy, is the concrete, actionable innovation practices described and the fact that they are backed up by solid research and evidence. I hope you enjoy the conversation!