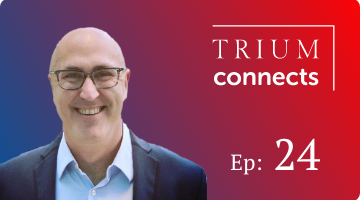 We have all become aware how important data is as everything becomes more digitalised. Data is everywhere – nearly our every moment and movement is recorded and stored. Connected devices offer more and more convenience. Our cars exchange information with our phones, which exchange information with our smart houses, which exchange information with our home computers, and on and on. Without the digital exchange of information our personal and professional lives have become practically impossible. To be 'disconnected' is not really an option for most. But, the more connected we are, the more nodes in our network, the more we rely on digital exchanges, the more we are susceptible to cybercrimes.
My guest for this episode, to discuss all things cybersecurity, is Todd Wade. Todd is a chief information security officer with over 20 years of experience working with cybersecurity and technology and the author of the recently published book, Cybercrime: Protecting your business, your family and yourself.
He has led the information security departments for multiple financial services and technology organisations. He is passionate about championing cyber risk governance and empowering organisations to protect themselves against cybercriminals.
Todd has worked with leading information security organisations like the Information Security Forum and Chartered Institute of Information Security and is currently an advisor to several cybersecurity start-ups, including the Cyber Risk Management Group and Scapien. And last, but certainly not least, he is a member of the Class of 2009 of TRIUM!