A warm welcome to our Class of 2019. They join a TRIUM community of almost one thousand alumni going back 16 years. The newest cohort, comprised of 61 executives representing 28 nationalities, began their new learning adventure by exploring themes of 'Business in the Global Political Economy' at the London School of Economics.
With an emphasis on how economic globalization is transforming world markets and how political crises and international conflicts impact on business, Module 1 is a fitting starting point designed to enable the class to position their continued learnings within the ever more relevant political-economic context.
Throughout the module the class had the opportunity to actively engage in discussions with some of TRIUM's world class Faculty including Professor Simon Hix, Professor Mick Cox and Dr Matt Mulford; an experience which was further enhanced by the unique insights and perspectives provided by the diverse professional and cultural backgrounds of the class stretching as far afield as Columbia to Myanmar.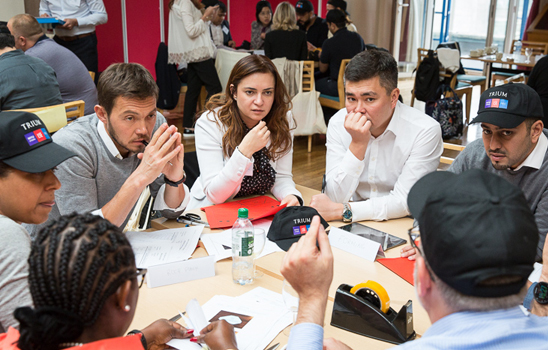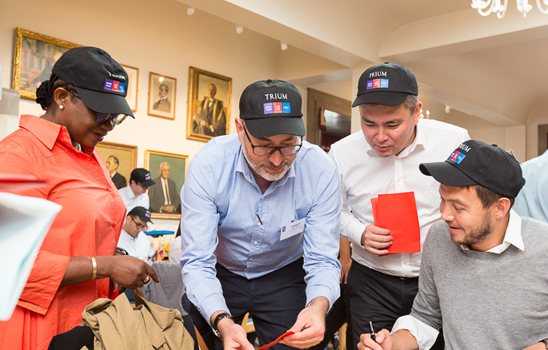 Class discussions ranged from the rise of populism versus globalization from Brexit as a forerunner to the election of Trump and the rise of the far right in the recent German elections. In contrast, Sir Thomas Hughes-Hallett who addressed the class on success and philanthropy and how successful people and companies can make a positive impact on society. TRIUM alumni were also on hand to welcome the new class and to share their own experiences at a welcome cocktail reception overlooking the city.
As well as being immersed in class discussions, the class also had the opportunity to explore their surroundings in the city of London including a tour and dinner at the Tate Modern museum. We bid farewell to the class with a celebratory dinner at the House of Lords on the final night of Module 1.
We look forward to seeing our Class of 2019 at Module 2 in California in January 2018!