TRIUM's growing global network gathered in Dubai last week for the 'Second TRIUM Annual MENA Alumni Gathering'. Organised by the TRIUM MENA Alumni Group, the event offered TRIUMers who are based in the Middle East and North Africa (MENA) region an opportunity to connect, collaborate and celebrate, whilst also hearing from expert guest speakers in the region.
With a topical focus on the economic, environmental and social impact of the MENA region's transition from oil to renewable energy, TRIUMers were invited to engage in discussions with expert speakers across academia, government and the private sector. Special guests included Edward Bell, Head of Analysis of Global Commodities, Emirates NB, as well as Ibrahim Alhashidi, Partner at Solabolic.
TRIUM was also delighted to welcome Mr Adbulmohsen Almajnouni, CEO at PRD Innovations, who delivered a keynote presentation on "Transformation from Volume to Value, the Roles of Innovation and Commercialization". Abdulmohsen has more than 23 years of experience in gas processing and treating, refining and petrochemicals, utilities and exploration and production. Additionally, he previously held a role as Refining and Petrochemical Leader for General Electric in Saudi Arabia, promoting GE's products and services in the region.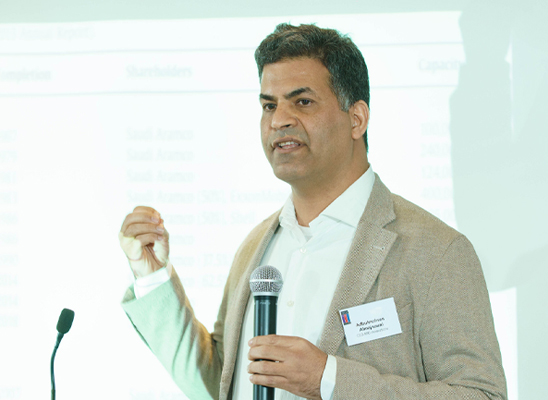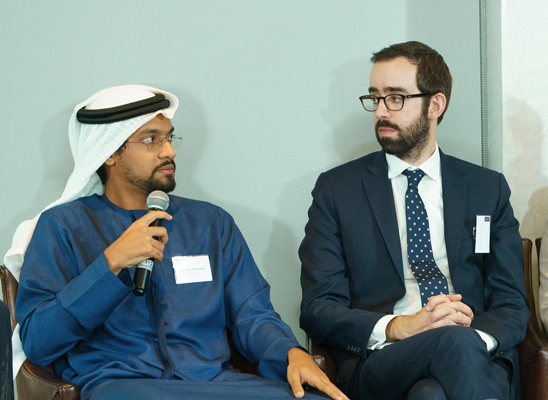 TRIUM was also pleased to welcome a speaker from within its alumni community in Yuri Baidoukov (C2015), Group CFO at OilServ; a senior executive with a 24-year international career in the oil and gas industry spanning across Canada, Russia, UK, USA and MENA region with Fracmaster, Schlumberger, Integra and Maersk Oil. Yuri was joined by current TRIUM student Susan Hunter (C2018), Global Head Commercial Operating System and Transformation at Maersk Line, who hosted the panel discussion.
The event was followed by a cocktail and canape reception, allowing the TRIUM community to come together to network and collaborate.
Thank you to the TRIUM MENA Committee, Miriam Kiwan (Class of 2017), Susan Hunter (Class of 2018) and Ramzi Schumann (Class of 2008) for arranging the event. We look forward to further events and to growing our alumni network in the MENA region.