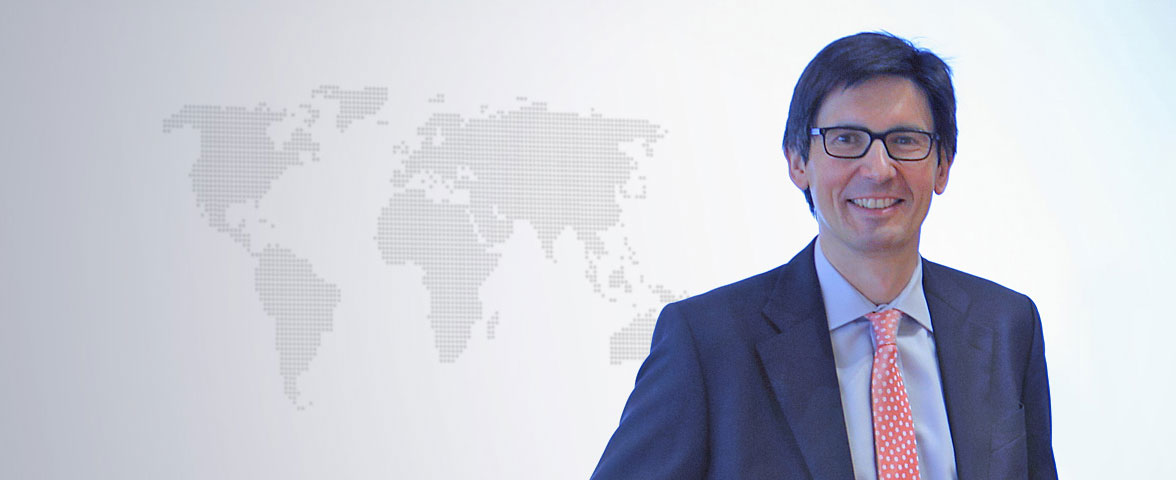 The TRIUM Vice Deans are delighted to announce that Professor Robert Falkner has been appointed as Academic Dean of the TRIUM Global EMBA, effective from 1 February 2023.
Robert brings international experience in top-ranked universities across the USA, France and the UK. He has also held academic positions at the Universities of Oxford, Kent and Essex before joining LSE and was a visiting scholar at Harvard University. He is a Distinguished Fellow of the Munk School of Global Affairs and Public Policy at the University of Toronto. In 2023, he will also be Simone Veil Fellow at Project House Europe, Ludwig-Maximilians-Universität München.
Commenting on his appointment, Robert said:
"I am delighted and honoured to be appointed as the Academic Dean of the TRIUM Global EMBA programme. This is an exciting opportunity to strengthen TRIUM's world-class reputation in the post-Covid world, and I look forward to working with the entire TRIUM community – its students, alumni, staff and faculty – on this."
TRIUM Vice Deans Professor Kristine de Valck, Professor Naufel Vilcassim and Professor Elizabeth Wolfe Morrison added:
"We are thrilled that Professor Falkner will be stepping into the role of Academic Dean. Robert's extensive research in international relations combined with his expansive experience in executive education, including TRIUM, will be vital to the evolution and continued success of the program. We look forward to working with Professor Falkner to build on the solid foundation of TRIUM, and to further underscore the geo-political impacts on doing business in today's ever-changing world."
As Academic Dean Robert will lead TRIUM's overall academic development, nurturing the mission and vision for the program, in collaboration with the Vice Deans' Board, the Executive Director and Senior Directors. He will oversee the academic quality of the programme, maintaining the highest academic integrity and driving continuous improvements to maintain its world-class status.
Professor Falkner is currently based at the London School of Economics and Political Science as well as carrying out research activities across Europe and the United States. In his role as TRIUM Academic Dean, he will travel to all TRIUM's global modules, providing leadership and engaging directly with our students, alumni and program teams.
Robert has been closely associated with the program since 2008 so is well-known to many of the TRIUM community, both serving as Academic Director and teaching on Modules 1 and 5 on topics including The Political Economy of Globalisation and Business Implications of Climate Change (a first for an EMBA Programme at the time).
We warmly welcome Professor Falkner as TRIUM's new Academic Dean!