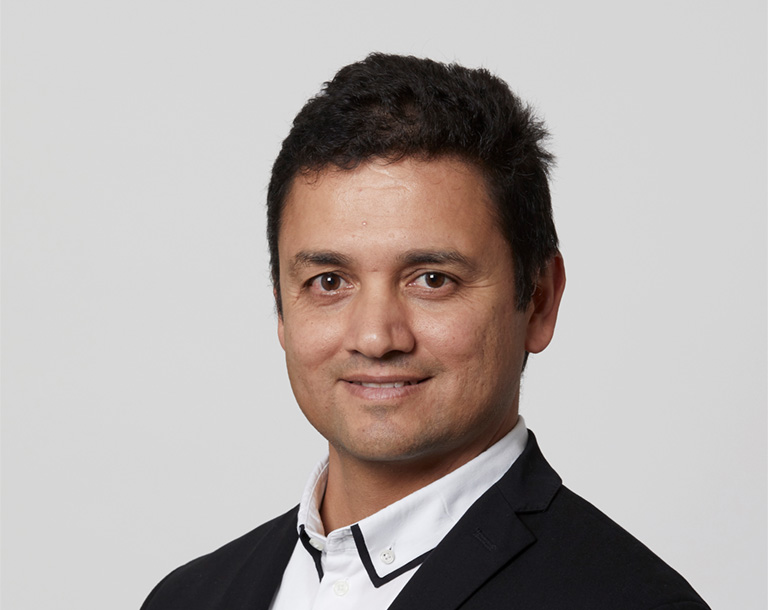 Back to News index
February 2020
Student Spotlight – Class of 2021 TRIUMer Josué Kuri shares his Module 2 highlights
I gained a greater appreciation of the amplifying and transformative role of technology, and of the role of entrepreneurship in matching emerging technologies with unaddressed needs to create new business opportunities.
Our Class of 2021 TRIUMers arrived in California in January for their Module 2 ready to take a look at the future of business and explore strategies to adapt to major transformative megatrends. The class had the opportunity to learn from expert faculty and guest speakers as well as visit company HQs in the region and attend a one-day tailored program at Singularity University.
Class of 2021 TRIUMer Josué Kuri discusses what initially drew him to the TRIUM program and his key takeaways from the module.
Could you tell us about your background and why you wanted to be a part of the TRIUM Class of 2021?
I work as a Technical Lead at Google on the expansion of its datacenter networks to ensure service delivery for billions of users. With graduate degrees in Telecommunications and Computer Science, I have been fortunate to develop most of my career in Silicon Valley, unlocking the transformational potential of technology at a large scale. Prior to Google, I worked for Infinera, the first company to develop and successfully commercialize Indium Phosphide Photonic Integrated Circuits (PICs). Later, I worked for Facebook, building their backbone network planning capabilities and articulating investment plans for their worldwide infrastructure of submarine cables. As a Technical Lead, I am equally thrilled tackling mathematical optimization problems, leading a large cross-functional initiative, or articulating an investment plan in critical assets. Being in a role with ample potential for impact, I decided to join the TRIUM program to become a more effective and versatile leader by developing a holistic view of the interplay between economics, politics, finance, business and technology.
What are you most looking forward to during your TRIUM experience?
I believe that a key to success and a fulfilling life is to never stop learning. With its global focus and the extraordinary quality of the faculty and students, the TRIUM program is a unique learning experience. There are three aspects that I most looking forward to: First, the learning on economics, politics, finance, business and technology from renowned experts. Second, the learning from a diverse cohort of accomplished professionals across industries and geographies. Third, the learning from the Capstone project as an integration, hands-on experience. I also appreciate the holistic approach to leadership development through assessments, coaching, lectures and the numerous opportunities to lead in team assignments, class representative roles, the Capstone project, or simply organizing activities for the class during the modules.
You've just returned from your second module in California exploring Technological Disruption and Entrepreneurship, what were you most looking forward to during the module?
I was particularly interested in this module since advancing my career and amplifying my impact in the technology industry are important goals to me. I wanted to add depth and breadth to my understanding of the technology ecosystem, beyond my experience in a technology startup and large Internet companies in the Valley. The lectures, company visits as well as the interactions with veteran entrepreneurs and other key stakeholders in technology innovation were extremely valuable.
What have been your key highlights from the module?
The Venture Capital Financing class from Professor Gottschalg was a high point in the module. We received a well-rounded introduction to the mechanics of this industry and to the role of VCs at multiple points in the life cycle of startups. The team class exercises were a perfect complement to understand the stakes for company founders and VCs as a venture goes through funding rounds. The presentations from renowned VCs provided valuable insights into the ethos of the industry and a perspective on its evolution, particularly the challenges of internationalization.
Part of the module includes a one day tailored program at Singularity University, what can you tell us about your time there?
Singularity University did a great job presenting in a single day a comprehensive vision on the future of biotech, manufacturing and other critical fields in dynamic and highly interactive sessions.
I appreciated the outstanding background and expertise of each presenter, as well as the thoughtful reflections on the ethical and society implications of these technology developments.
What are your key takeaways from your day at Singularity University?
Technology has a growing potential to change our lives and society. A key takeaway for me was that education and an ongoing informed debate on the multiple implications of technology are necessary to maximize the gain and mitigate the risks of these developments. Promotion of technology literacy across society is particularly important to elevate the quality of the debate, and to be effective in directing the development of technology for the benefit of society. In their role of directing resources to create value, business leaders benefit greatly from the TRIUM module on technology and from the tailored Singularity University program in particular.
How has the module changed your mindset about the future of business?
I gained a greater appreciation of the amplifying and transformative role of technology, and of the role of entrepreneurship in matching emerging technologies with unaddressed needs to create new business opportunities. I appreciated the learning-by-doing part of the module on these aspects through design thinking, etc. and the ramp up of the Capstone program during the module to start incorporating these learnings into our own integration projects. I think that experiencing the journey from idea to product, with an emphasis on execution, is very helpful to create business value, either as an entrepreneur or intrapreneur.
What innovations were you most surprised about?
I was surprised by the state of the art and the sophistication in digital manufacturing. I found particularly interesting the use of a wide range of materials (e.g., titanium, biocompatible polymers) in 3D printing to create, for example, car and plane engines with less parts, lower mass and in less time, or many types of prosthesis. I have a background in Operations Research, and I found fascinating the Generative Design approach of articulating design as an optimization problem in terms of an objective and constraints, leveraging the ability of 3D printing to realize the resulting designs in the form of parts with extraordinary geometric complexity.
How do you think you will apply your learnings from the module?
The learnings from the program have broadened my view of how I can create value for a business. In particular, my ability to assess complex systemic challenges, to envision solutions leveraging technology, and to inspire teams to tackle those challenges. Delivering products and services to billions of people entails a great responsibility. I am fortunate to be part of TRIUM program to grow as a leader with a holistic perspective, and to embrace this responsibility in an effective manner.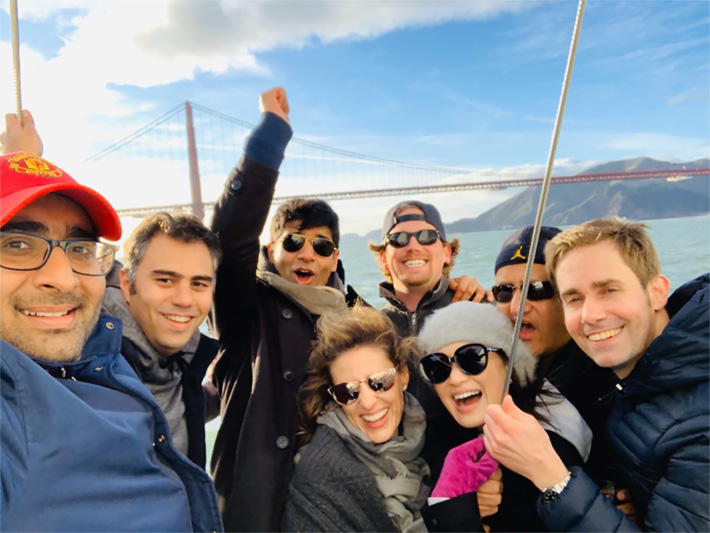 What was it like for your classmates to explore a new city?
After a wonderful start in London, the class came to San Francisco eager to explore a vibrant city and a region recognized in the world for its pioneering role in technology. We had a very busy schedule and yet we were able to find time to tour the city. We were very lucky to have sunny weather on our day off and I enjoyed organizing and skippering a sailing day in the San Francisco Bay for some of my peers.
How would you describe TRIUM in 3 words?
Challenge, Opportunity, Growth.
What advice would you give to students who are considering TRIUM?
Be open to the opportunity that TRIUM gives you to expand your view of the world, grow as a leader, and amplify your impact. The program is truly unique in its global reach, its academic rigor and the quality of the faculty and cohort. You will challenge yourself and will join a community of people from a wide range of professional and cultural backgrounds, all striving to grow and to improve the world around them.