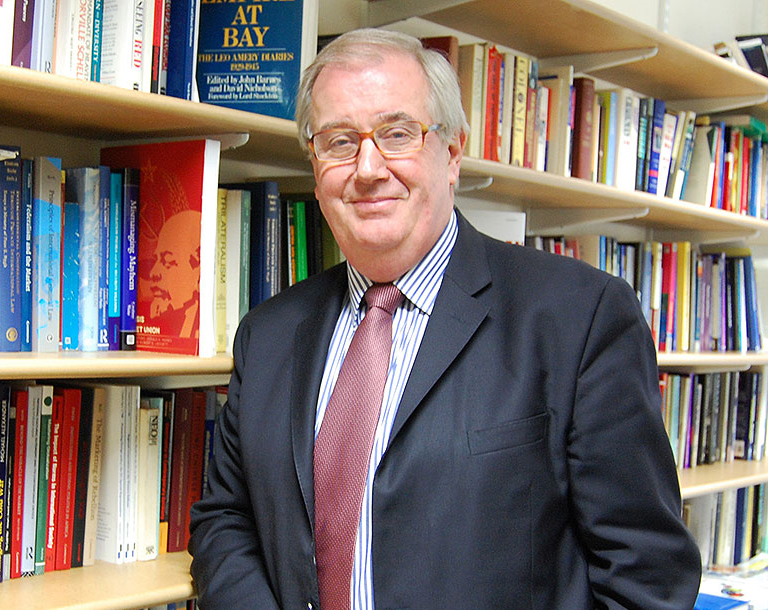 Back
Faculty Focus
Professor Michael Cox
Our TRIUM Class of 2020 have commenced their studies at the London School of Economics where they will hear from LSE's expert faculty on the changing global context on which modern business decisions are taken. Professor Michael Cox, Director of LSE IDEAS and Emeritus Professor of International Relations at LSE, will be engaging with the students in a lively session on International Politics in the Age of Uncertainty.
Professor Cox is a well-known speaker on global affairs and has lectured in the United States, Australia, Asia, and in the EU, and has held several senior professional positions in the field of international relations. Here he discusses being a part of the LSE community and how the TRIUM audience never fails to keep him on his toes:
What do you enjoy most about teaching TRIUM students?
I like teaching all kinds of students especially at a great School like LSE. But the TRIUM students bring a great deal to the table, but in particular experience of the real world and a no-nonsense approach that keeps us academics on our toes!!
What book have you read recently that you would recommend to TRIUM students and alumni?
John Maynard Keynes 1919 'The Economic Consequences of the Peace'. Why? Because he was an 'expert' who would be denounced today – as he was back then- for telling the truth about ill advised policy choices (driven by domestic politics) that were bound lead to economic disaster. Incidentally, I'm writing a new centennial introduction to the book: publishing with Palgrave- Macmillan in 2019. Order now!
What advice would you give to students who are considering TRIUM?
Read Keynes'!
What is your favourite thing about being a part of LSE?
I'm writing a history of the LSE and what I've discovered about the place – and what I still like about it – is its internationalism, it's engagement with big policy issues, and above all its great body of challenging students!
Where in London would you advise our TRIUM students to visit?
Regents Park Open Air Theatre to see the new production of 'Little Shop of Horrors'. Fantastic, funny, brilliant show: and better songs and much cheaper than 'Hamilton' too.
Where in the world have you always wanted to go, but never quite made it?
Antartica
Who would you most like to see as a guest speaker on TRIUM and why?
David Cameron to explain why he thinks he got the 2016 referendum wrong and Tony Blair to do the same over the Iraq War back in 2003
If you could change places with someone past or present, for a day, who would you choose and why?
The current Arsenal manager. Just to feel his pain and advise him on who to buy!