Back
Faculty Focus
Professor Anindya Ghose
The TRIUM Global EMBA Program draws upon the distinguished faculty from its three world-class schools. They are among the best and brightest minds available; innovators who are making exciting contributions to the academic and business worlds and whose insights add a cutting edge to their teaching.
NYU Stern's Professor Anindya Ghose is one of the expert TRIUM faculty who recently shared his knowledge and expertise with the Class of 2017 during Module 5 in Chennai. Professor Ghose offered insights into major trends in digital marketing as he brought his real world experiences to the classroom; shaping the course from his recent cutting‐edge research projects and consulting assignments with companies in China, India, Germany, South Korea, and the USA.
With a focus on the top-level digital strategy used by companies adopting social media and digital marketing, the course also examined how firms can use analytics and data-driven decision making to be more intelligent as they conduct business in the digital age.
More broadly, Professor Ghose's research analyzes the economic consequences that the internet has on industries and markets transformed by its shared technology infrastructure. He has worked on product reviews, reputation and rating systems, sponsored search advertising, wearable technologies, mobile commerce, crowdfunding, and online markets. He has also worked with leading firms across a range of industries on internet marketing, social media analytics, mobile marketing and digital advertising analytics, and plays a senior advisory role to start-ups in the internet and mobile space.
Like many of TRIUM's faculty, Professor Ghose's research has been profiled numerous times in the media including the BBC, New York Times, Financial Times, Forbes, NBC, Xinhua, Reuters, Washington Post, New York Daily, Wall Street Journal, MSNBC, China Daily and Knowledge@Wharton.
To gain further insights into Professor Ghose's most recent research: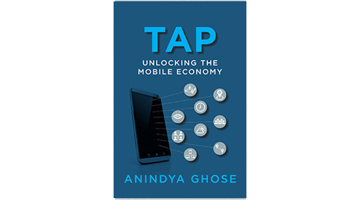 Professor Ghose discusses the future of mobile marketing, from his book, "Tap: Unlocking the Mobile Economy".
Read more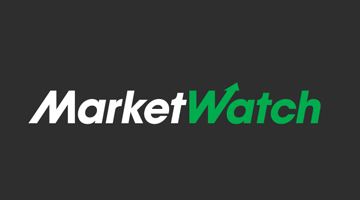 Professor Ghose discusses why the tech industry is taking too gloomy a view of the Trump presidency.
Read more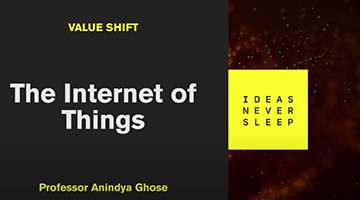 Video highlight – Professor Ghose provides an introduction to the Internet of Things (IoT) and what you need to know about it to prepare for a more connected reality.
Watch video