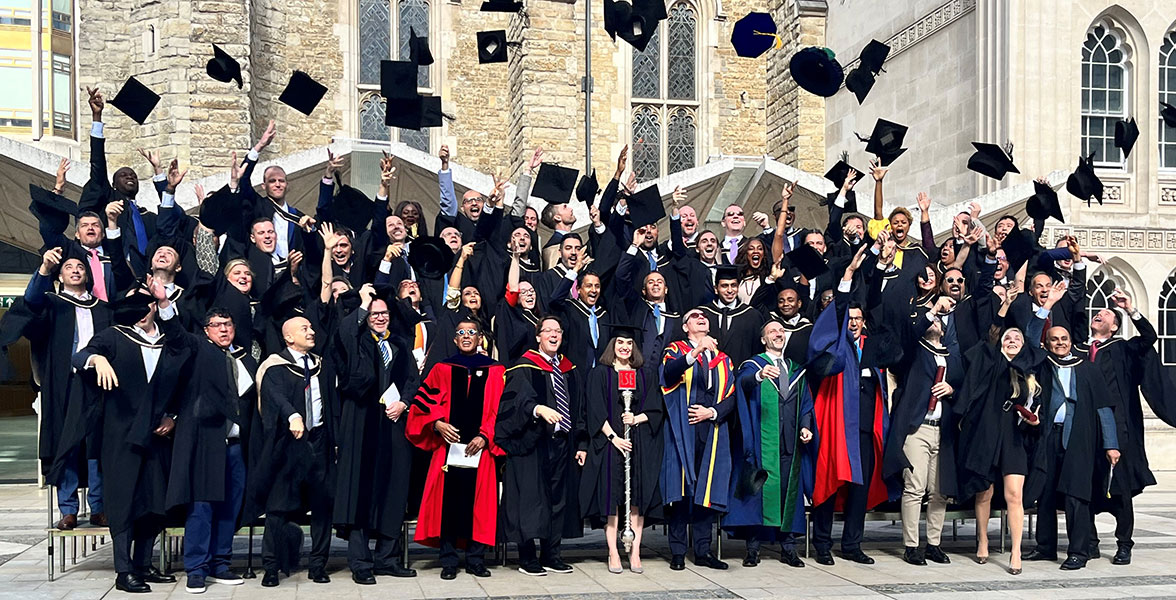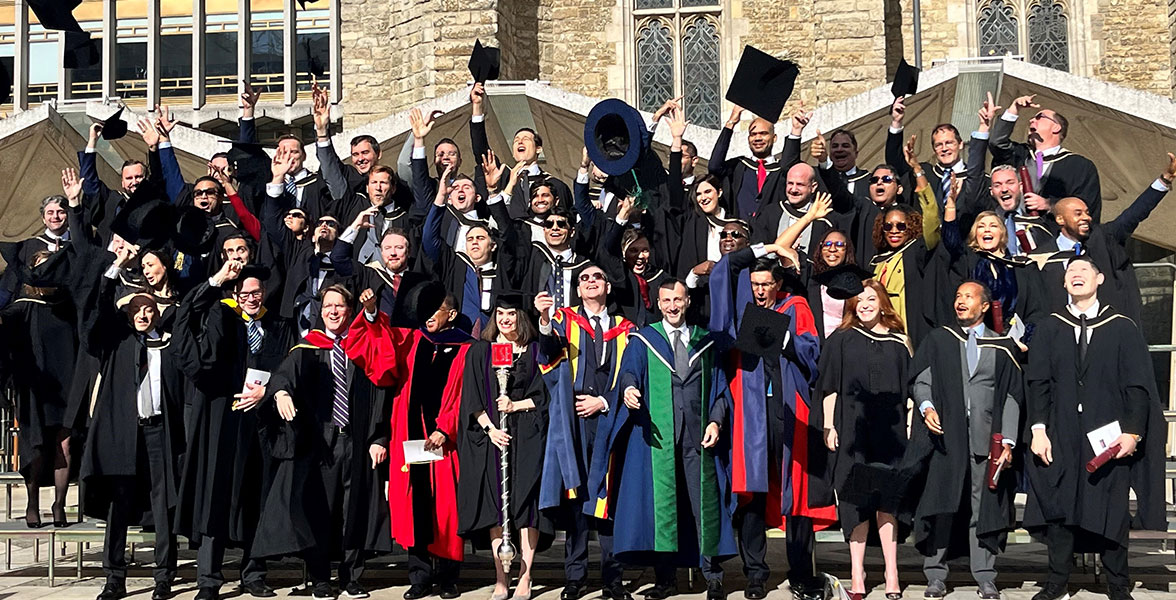 Saturday 7th October was a double graduation celebration for two TRIUM classes!
We welcomed over 600 guests including graduates and their families and friends to London Guildhall. This year's graduates (which also includes our Class of 2021) join over one thousand TRIUM alumni spread across the globe.
Due to the pandemic, the Class of 2020 have waited two years to celebrate their achievement. The Class of 2022 began their TRIUM journey virtually in the midst of lockdown, met for the first time in June 2021 during the fourth module. These two classes exemplify the TRIUM spirit and the Program's ongoing commitment to understanding and navigating the business landscape against a backdrop of global shifts.
LSE Academic Director, Professor Robert Falkner convened the graduates in the Guildhall's beautiful and historic setting in the heart of the city. Professor Wim A Van der Stede, Dean of LSE Extended Education and Professor Robert Salomon, TRIUM NYU Vice Dean were also present to address the class on their graduation day before the celebrations began in earnest!