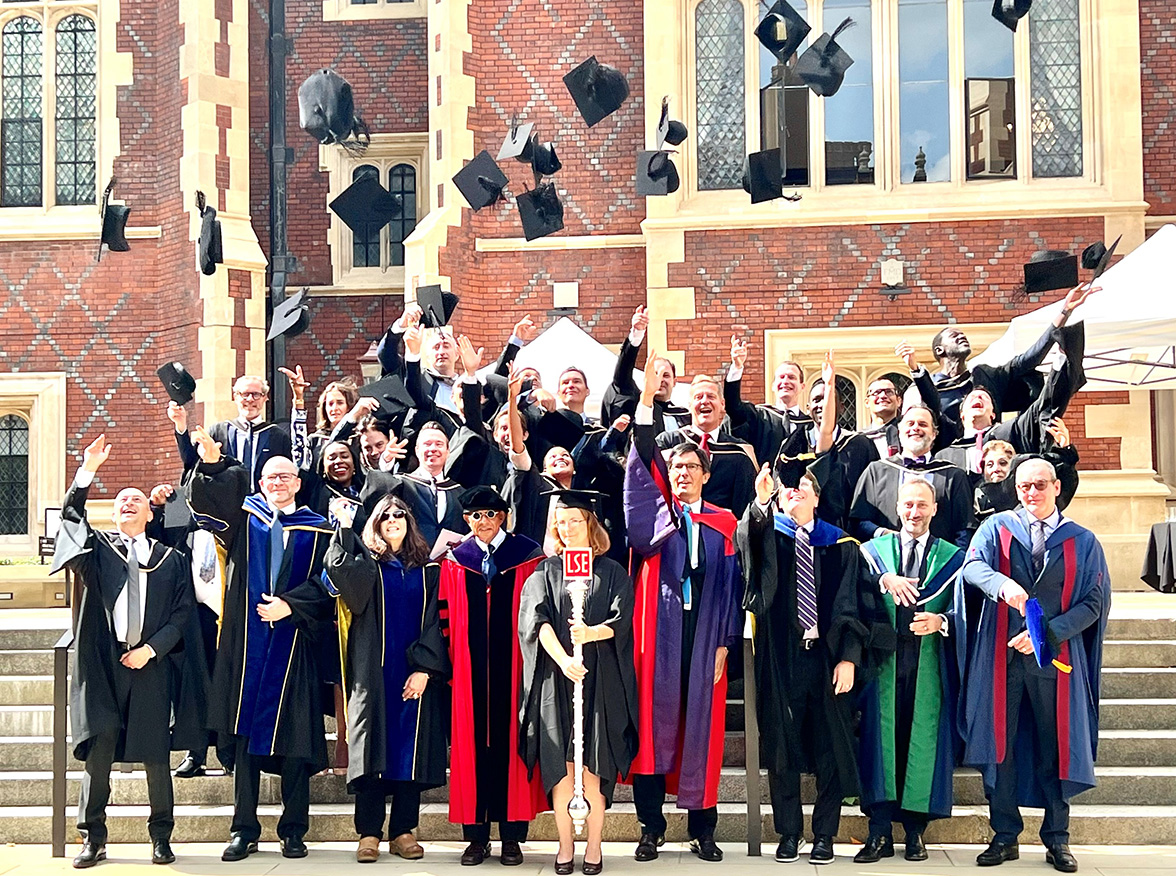 Congratulations to the TRIUM Class of 2021 who graduating this week at Lincoln's Inn, a stone's throw from the LSE campus on Saturday 3rd September.
The Pandemic meant that this class was halted after Module 2 in San Francisco in January 2020. It has taken commitment and fortitude to keep the end goal in sight. Blended learning, hybrid classes and a master class were all part of the pivot, but here they are celebrating this significant achievement.
Before graduating, the class reconvened in London last week for a final Masterclass with sessions including Shifting Tectonic Plates in Global Politics with Mick Cox, ESG & Boardrooms – How to navigate in a world of uncertainty with Helle Bank Jørgensen and Energy Policy, Security and Climate Change after Ukraine with Robert Falkner.
Afterwards, the graduating class took in the amazing view from the London Eye with a glass of bubbly and dinner at Barrafina.  The magnificent views seen during the course modules are certainly an added benefit of our unique tri-School Executive MBA – in Paris, a stone's throw from the Eiffel Tower, the 4th of July fireworks during the New York module and now sunset looking down on London!