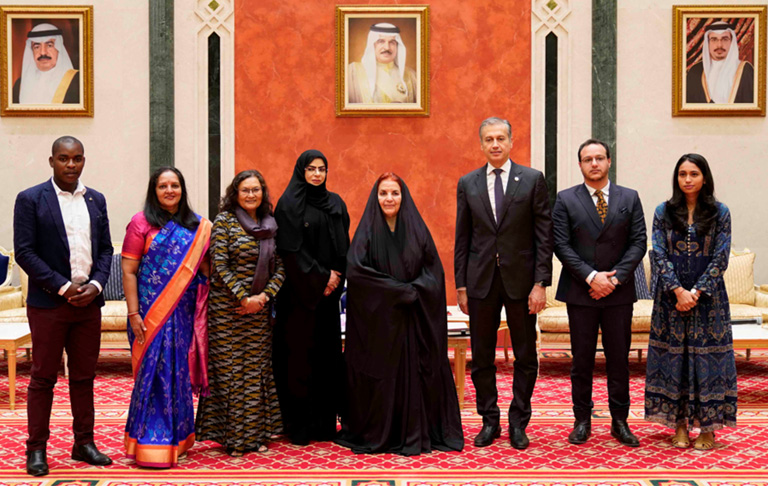 Back to News index
February 2020
Class of 2012 TRIUMer Dr. Kalpana Sankar meets with the Princess of Bahrain
In 2019 Dr. Kalpana Sankar, Managing Trustee of Hand in Hand India and Class of 2012 TRIUMer, received the Princess Sabeeka Bint Ibrahim Al Khalifa Global Award for Women's Empowerment from the Kingdom of Bahrain and UN Women under the Individual Champions category at the United Nations headquarters in New York.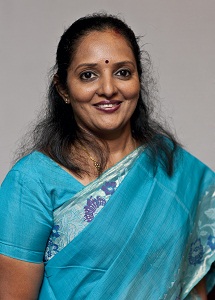 Almost a year later, Dr. Sankar was invited to the Kingdom of Bahrain by the Supreme Council of Women to meet with Her Royal Highness and provide an update about the project.
Dr. Sankar received the award from an independent jury with eminent representatives and diplomats from across the globe for her immense contribution to women's empowerment since 2004. Through her organisation, Hand in Hand India, she has empowered close to 4 million women with digital and financial inclusion. The specific project that got recognition was digital and financial literacy for women at Madhya Pradesh that broke traditional gender stereotypes by introducing women to digital transactions, instilling financial independence and encouraging decision making.
After this project, 29,735 persons comprising 28,571 women and 1,164 men in 13 districts in Madhya Pradesh were provided access to savings, credit and financial inclusion. This enabled them to access various livelihood options based on their geographic area. In addition, the women were provided with skill training to avail services from banking channels to support enterprise creation – empowering them as entrepreneurs!
In February 2020, Dr Sankar was welcomed to Bahrain alongside previous winners of the award for a meeting in the presence of Her Royal Highness, UN Women representatives and the members of the international award committee.
Princess Sabeeka interacted with the group and elaborated on the significance of going beyond a national award and the need to recognize the contribution of women at a global scale. She encouraged the winners to move from empowerment of women to advancement of their capabilities in respective fields. She highlighted Bahrain's key statistics on representation of women in important sectors, i.e. in diplomatic relations, the government, judicial and healthcare. She keenly listened to the winners on the impact of their projects that received the award and invited them to continue to share their knowledge through various platforms in partnership with The Supreme Council for Women at Bahrain.
A special focus was on the importance of knowledge sharing and learning from each other and replication of best practices. She motivated the winners to be brand ambassadors of the award. Her Royal Highness' wisdom on women's empowerment and her passion towards the cause was evident through several of her initiatives catered towards women.
Congratulations to Dr Kalpana Sankar from the TRIUM community and we look forward to hearing more about your progress and achievements!