Back to News index
Christina Disler, Class of 2023, in the Telegraph NatWest Top 100 Women Entrepreneurs to Watch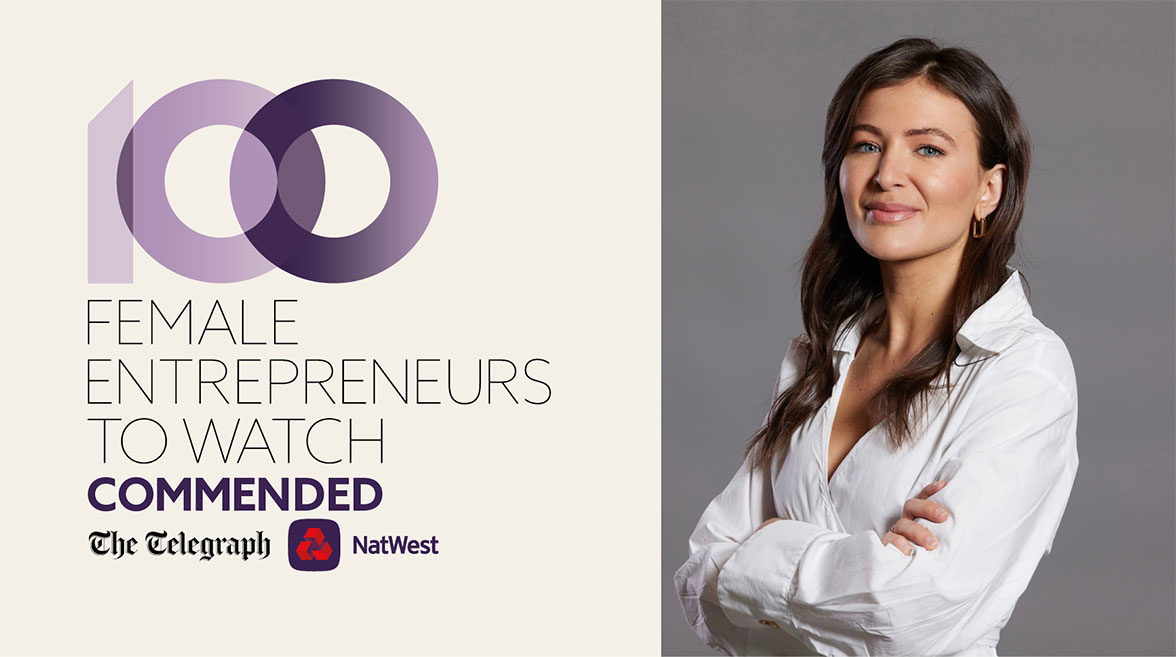 Congratulations to Christina Disler, TRIUM Class of 2023! Christina has been named in the Telegraph NatWest Top 100 Women Entrepreneurs to Watch. A fantastic achievement in recognition of Christina's professional achievements! Having landed back in the UK after TRIUM's Module 5 in Dubai last week, Christina attended a celebratory reception at the House of Commons with the other recipients.
This is a great accolade for Christina as a rising star with experience beyond her years, having started life in her family business at just 15. Her path to success and recognition hasn't always been easy as a woman entrepreneur and often the youngest in the room. Meeting these challenges head-on, Christina has led the way in identifying future ways of working, as Founder and CEO of Werklab Inc. in her hometown of Vancouver, Canada, in 2016, one of the city's first co-working businesses with an ethos of creating a new standard of wellbeing focused work culture.
Now living in London, Christina is launching a globally impactful tech product by creating Aster, an AI-powered people analytics platform in service of a better human experience at work. These are exciting times for Christina, establishing herself in the UK through the challenge of the Pandemic, taking on new partners and transitioning her reach to the next level.
Christina credits TRIUM with encouraging her to think big and bold. We asked Christina to reflect on her route to success.
What mantra do you live by?
Through discomfort comes growth.
How and why did the idea for your business come about?
With Aster, I knew workplace well-being was becoming more common at the boardroom table, yet there was still a disconnect. Cognitively executives know it matters how their people are doing. At the same time, there is a lack of data to properly indicate that experience and how it impacts their bottom line. Blind spots are left unseen, and action comes in the form of reaction. Aster is setting out to be an advocate for employees and a partner to employers by cutting through the noise and creating deeper transparency through sentiment and trend analysis and distilled insights. Aster is data driven but human-led.
How do you define success?
I see success in someone when they arrive to a deep knowing of themselves. By showing up radically authentic in their truth, they give permission to others to do the same.