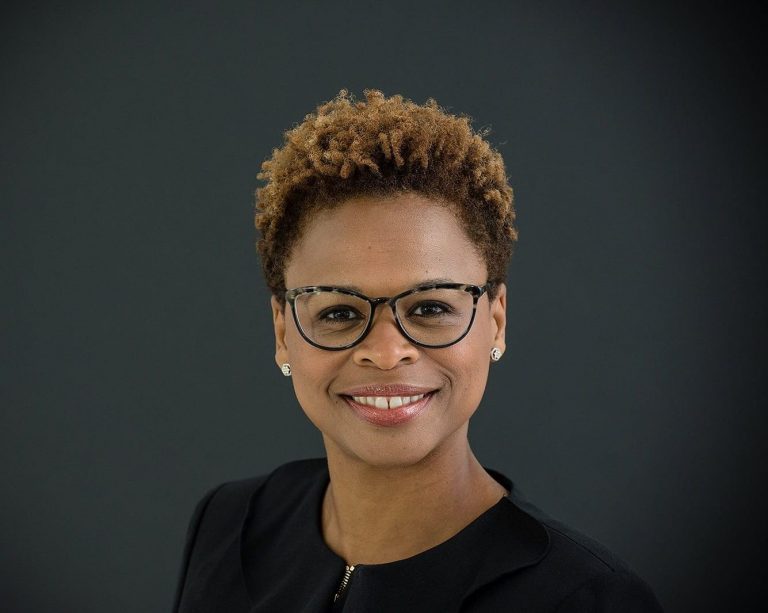 "I feel a greater sense of responsibility to contribute to and impact the global community both personally and professionally. It is a privilege to be affiliated with this notable alumni network and to have relationships that will last well beyond the program."  
Tamika Jean-Baptiste has established a successful career in the biotech industry with roles in sales, consumer marketing, managed care strategy and product launch functions. With a keen passion to help others achieve their professional goals, she has pursued leadership roles and corporate initiatives focused on career mentoring and support for underrepresented groups. She joined the TRIUM program seeking fresh perspectives on complex business and social issues from the expansive curriculum and the diverse international cohort. This year, she has completed her TRIUM EMBA studies, graduated with her classmates and also celebrated her new appointment as executive director of diversity, inclusion and belonging for Amgen, a role which involves ensuring that one of the world's leading biotechnology companies continuously embeds diversity and inclusion into its policies, processes, practices and cultivation of talent.
Here she discusses her reflections as a recent TRIUM graduate and shares advice for leaders about the benefits of creating environments that can leverage the power of diverse experiences and capabilities within organizations.
Congratulations on your recent graduation! How does it feel to be a TRIUM graduate? 
When I think about being a graduate of TRIUM, there is a feeling of fulfilment amplified by the honor of being a member of such a distinguished alumni network. Reflecting on this journey, I feel a greater sense of responsibility to contribute to and impact the global community both personally and professionally. It is a privilege to be affiliated with this notable alumni network and to have relationships that will last well beyond the program.
Could you tell us about your background and what first attracted you to the program?  
Over my career, I have purposely sought various career opportunities in the biotech industry such as sales, consumer marketing, managed care strategy and product launch teams to gain a holistic view and better inform strategy. As one of a few minorities at an executive level in the biopharmaceutical industry, I consider it not just my responsibility but my purpose to help others achieve their professional goals while being 'comfortable with who they are' in the process. That passion and sense of personal responsibility has led me to focus my career on opportunities to ensure underrepresented groups have the mentoring and support necessary to excel in their career journeys.
Prior to starting the program, I was seeking to invest more in personal development, to step outside of my extensive bio-pharma environment and into an academic environment that would allow me to bring fresh thinking and perspective to complex business and social issues. With my interest growing in an international assignment, I also knew I wanted a program that was truly global in nature, from the academic experience to the cohort. I researched several global EMBA programs and I was not familiar with the 'TRIUM' brand but was fully aware of NYU, LSE and HEC as leading business schools globally. What stood out to me was the intentionality of bringing together a diverse cohort and an expansive curriculum that leverages the best from all the institutions. After a strategy and data analytics class visit at NYU, I was impressed by how the high level of engagement from the cohort students which amplified the instructor-led content. It was evident to me then that this was an environment I wanted to be a part of and could see myself thriving in. 
You also have reason to celebrate your new role as Executive Director of Diversity, Inclusion and Belonging for Amgen. Is this a new role for the company and can you let us know more about what it involves?  
This role was an expansion of Amgen's Diversity, Inclusion & Belonging efforts earlier this year. We clearly understand the business and human imperatives of Diversity, Inclusion & Belonging and wanted to focus in on accelerating our progress with these efforts by expanding the team.
When presented with the opportunity after Module 5 in Shanghai, I was ecstatic and felt the EMBA journey prepared me for this intersection of career purpose and passion. As global lead of Diversity, Inclusion & Belonging at Amgen, I am responsible for setting data-based strategies to ensure that:
Our workforce reflects the globally diverse communities we serve.
We support an organizational culture of inclusion and belonging where our diverse workforce can wholly contribute to our mission to serve patients.
Our organization continuously embeds diversity and inclusion in our policies, processes and practices.
Diversity is a reality, but diversity does not always equate to inclusivity. It is thereby imperative to inform and assist in strengthening the behavior of inclusion.
Why would you say that promoting diversity is important for organizations?  
Organizations operate in an increasingly diverse world and the business case demonstrates that diverse organizations create better, more relevant products and services for a global audience. Typically, when diversity is discussed, it's through the lens of gender, ethnicity, age, sexual orientation or nationality, for example. And we cannot forget neurodiversity and the fact that we not only look and act differently, but we also think differently. However, it is not enough for organizations to just promote diversity without a focus on creating inclusive cultures. Organizations with inclusive cultures are likely to be more innovative, twice as likely to exceed financial results and have greater opportunity for agility in all aspects of operation.
I am reminded of a quote from a mentor who challenged me earlier in my career: "If you have a seat at 'the table' and don't share your authentic voice, then it's a wasted seat." Therefore, it is important for organizations to create environments that leverage the power of diverse experiences, perspectives and capabilities that could lead to better decision making and innovative solutions.
What would you say that leaders most need to understand about diversity and inclusion in order to be effective? 
First, it is important for leaders to set the tone from the top and model inclusive behaviors. Strategic priorities around diversity and inclusion should be integrated into overall business priorities, in order to reinforce leadership commitment and accountability. Leaders also need to invest in helping people understand the business, human and moral imperative of diversity and inclusion, which must come from an authentic place. Some leaders are uncomfortable on topics related to Diversity, Inclusion & Belonging, but it's crucial to lean into the "uncomfortable." It takes commitment and courage in leadership to build an inclusive culture.
What advice would you give to organizations about the benefits of dedicating resource to diversity and inclusion activities?  
Don't just focus on the business case but the human and social imperative. Organizations need to keep a pulse on staff engagement and elevate the role everyone plays in cultivating inclusion and belonging. Belonging is at the intersection of diversity, inclusion and equity. Research tells us that we have a basic need to belong, so it is no surprise that belonging is highly correlated to employee engagement. A highly engaged workforce is a more productive and innovative workforce. Finally look for ways to embed diversity and inclusion in your business processes, practices and partnerships to sustain impact over time. By investing in diversity and inclusion, organizations are better able to recruit and retain great talent while positively contributing to corporate brand reputation.
How did the different backgrounds and expertise of your TRIUM cohort help to elevate your experience with TRIUM? 
I expected that the diverse backgrounds and expertise would elevate my experience and the class of 2020 exceeded my expectation. The insights, collaboration, classroom discussions, study groups and Capstone teams pushed me beyond my comfort zone to further challenge status quo. The TRIUM administrators did a phenomenal job creating small group assignments that offered broad exposure for everyone in the cohort.
What would you say have been your key takeaways from the program?  
A greater appreciation for the power of diversity of thought, perspectives and experiences in shaping global inclusive leaders of the future.
Did you have any favorite speakers or classes?  
I had several favorite speakers throughout the various modules. I would not have predicted prior to the start of the program that Valuation and Quantitative Methods & Analysis would be in my top three. Module 3 in Paris was a collective standout for me based on the wide array of topics and speakers.
Who would you recommend the TRIUM program to and what advice would you give to those considering the program? 
I would highly recommend the program and advise anyone embarking on the TRIUM journey to be open to all the program has to offer, including cohort, courses, cultural experiences and the program administrators.
How would you describe your TRIUM experience in three words?  
Enriching, Energizing, All-Encompassing