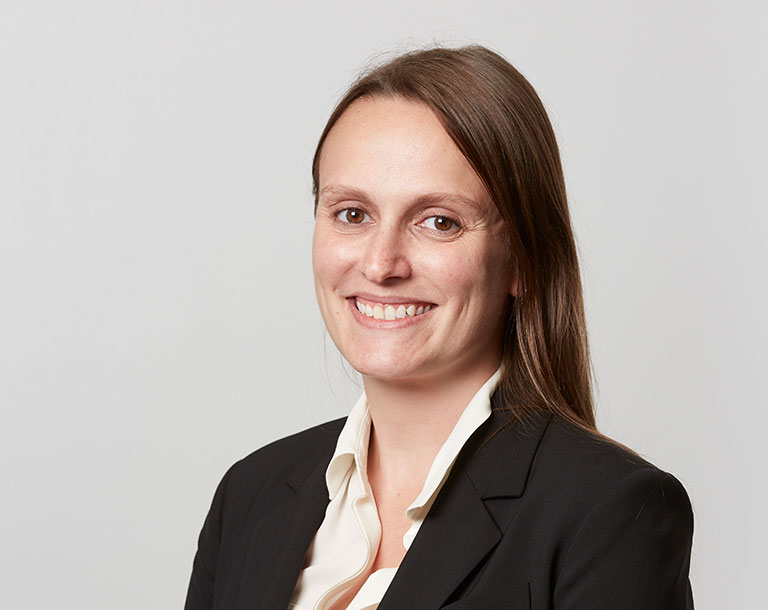 Kate Nadolny (TRIUM Class of 2020)
Chief Executive Officer, Bandier
A C-suite member for a New York retailer, an international businesswoman, and formerly the fourth performance and orchestral cellist in the state of New York while in high school, Kate Nadolny is a shining example of where dedication can take you. She's also a TRIUM chapter lead in New York, helping alumni continue to reap the benefits of a powerful network and grow after completing the programme: "There's definitely a benefit and professional opportunities if you stay connected." 
These are opportunities and benefits that Kate is also keen to bestow upon others, working hard to connect fellow TRIUM alumni from all over the world by not only inviting them to planned events, but offering to create an event if one isn't already scheduled. 
Kate spoke with TRIUM to share her thoughts on the network, the value of her cohort, and the professional options that become available after completing the programme. 
What was your motivation for pursuing a Global EMBA? Why did you choose TRIUM among other global programs? 
I've lived in New York State my entire life. I've travelled internationally and have worked in global businesses, but I've never lived overseas full time. My boss and mentor at the time had spoken with me about acquiring broader experience and he first suggested that I spend a year living in Amsterdam or Hong Kong – where the company's European and Asian headquarters were. With my husband's work and my family all being in New York, such a move wasn't possible. My boss then requested that I find a creative solution to acquire global work experience without moving, and that's when I found TRIUM. It felt like a real experience that actually gave global interface and understood how businesses and business people work in different parts of the world, as opposed to just ticking a box. TRIUM was the only EMBA I applied for – after my research, it was TRIUM or nothing. 
How has TRIUM's foot-on-the-ground approach to learning in the six international modules impacted the way you approach your work? 
The London on-the-ground module was particularly eye-opening for me. This module was focused on international business and at the time I was in the programme, my company had just partnered with a Chinese company to set up a factory in Ethiopia. I hadn't given much thought to the broader context but the module spoke about Chinese investment in Africa. Understanding more about the history of Chinese investment on the African continent was both interesting and practical for me, as I was thinking about some of the challenges we faced in that factory at the time. 
In addition to that, I had previously worked at Lacoste, headquartered in Paris. Working in Paris gave me a retrospective on my former Parisian counterparts at my previous employer. There were many things that I didn't understand culturally and what was happening and how we were working, which later came to make sense. 
Can you tell us more about the value your cohort has added to your experience? 
My cohort added a huge amount of value. Prior to TRIUM I had worked internationally with a lot of European colleagues but I didn't have as much exposure to the Asian, African, or Middle Eastern markets. I had some basis for how European business was similar and different to the US, but I lacked the understanding of how things worked in some of those other markets. TRIUM changed this, and I remember having a negotiation class while in Shanghai, where we discussed the differences as well as how negotiations happened culturally. Being a direct, straightforward and some might say brash New Yorker, learning how to think through different approaches based on cultural nuances with my colleagues was very helpful. 
How are you engaging with the TRIUM alumni community? Are you in touch with other TRIUMer alumni? What is the activity like in your region? 
One of the exciting ways I'm still engaged is through our new business, Design Duality. My 2020 TRIUM class won the Capstone contest with our business idea, and four of the six group members decided to go forward with the plan. This keeps us in very close contact. 
Alongside that, myself and another 2020 alumni are New York chapter leads. We plan quarterly events, which also means we get to see everyone regularly and it's always nice to be able to have that moment together with the alumni. I feel like I really know some of the other alumni from other classes too, and it's always great to meet them at the events. 
What soft skills did you learn from the programme? 
In addition to the cultural nuances from working with a broad and varied group, I learned calmness in chaos. Doing an EMBA and working a strenuous job while trying to study is complicated and challenging. We all learned how to juggle it with grace and manage things more calmly. I now see that I approach work situations with a more level head, and I'm less reactionary and emotional in decision making. 
What would you say to students about development opportunities after TRIUM? 
There are a lot of professional opportunities post-TRIUM for anyone who puts the effort in. My continued engagement has been a benefit in terms of relationships, but truly it's about leaning in and putting together events, turning up to events and making the effort to stay connected. 
There are also benefits from being part of TRIUM that are often overlooked. As a student, I left the company I was at and TRIUM supported me through the process. I left a big public company to take a role as CEO of a smaller startup. This was a transition from a large company where everything is both more bureaucratic and focused, to the startup world where I have to roll my sleeves up and have my hands in everything. The programme helped prepare me for this. 
How would you describe your TRIUM experience in three words? 
Reinvigorating, exhausting, camaraderie.