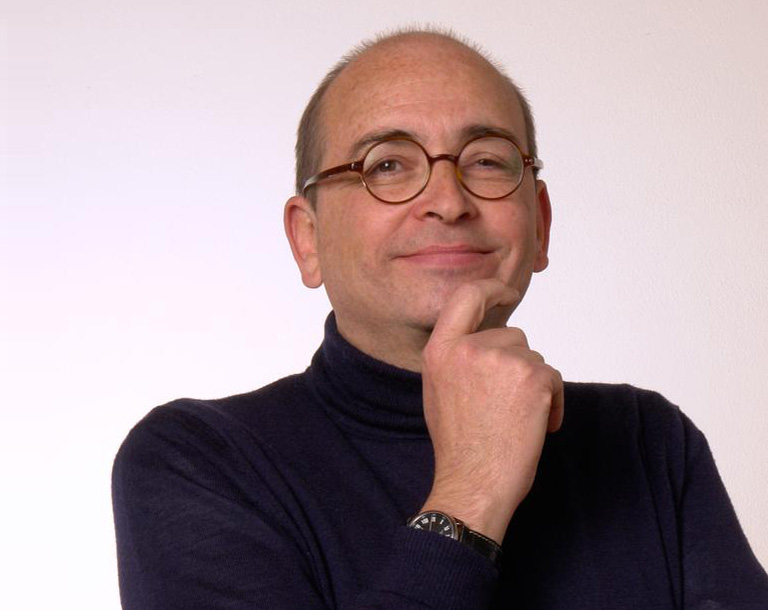 Jean Feminier, Managing Director, Chief Covid Officer, Consultant (Class of 2006)
During the program, I learned to think differently, to be more innovative, and to consider ideas, experiences and events in their true global context."
Jean Feminier is the portrait of a truly global executive: his career—focused on long-term
sustainable profitable growth—has spanned Europe, Middle East, North Africa, North and Latin
Americas including Caribbean, Southeast Asia, with leading organizations including Henkel,
Nestlé, L'Oréal and Seaboard Corporation Ltd.
This global exposure, Jean says, shaped him into a pragmatic, agile, resilient, curious,
innovative, and driven leader, with sharp analytical skills. However, after more than fifteen years
working internationally, Jean was looking for an Executive MBA to consolidate his core skill set
while expanding his perspective on global challenges. TRIUM, with its focus on international
business trends and political and economic analysis, presented the exact opportunity Jean hoped
would complement his experience and broaden his perspective on business decision making.
Jean recently spoke to TRIUM about how the international scope of the program deepened his
understanding of global markets, prepared him to weather volatile business environments, and
how he's parlayed his experience and skills sharpened in the program in addressing the global
COVID-19 crisis.
You came to TRIUM with vast international experience. How did TRIUM's foot-on-the ground approach to learning in the six international modules impacted the way you approach your work?
The TRIUM EMBA program reinforced my competences and gave me a deeper and stronger
financial acumen and the ability to understand, manage, and report according to International
Financial Reporting Standards (IFRS) and US Generally Accepted Accounting Principles
(GAAP). This was a great support when it came to selling innovative strategies in a fastchanging world to various public and private Boards of Directors and in managing and simplifying business complexity.
The program also further prepared me to deal with complexity and ambiguity. Thanks to TRIUM
EMBA and its professors, I know how to better deal with international business duties in Volatile, Uncertain, Complex, Ambiguous (VUCA) environments.
Last, the TRIUM curriculum, modules, faculty, and the cohort have been a great melting pot of
knowledge and experience, and greatly expanded my overall knowledge of business in a global
environment.
Speaking of your cohort: what value did your cohort add to the experience?
The cohort was wonderful. It was an outstanding group of global executives from a broad and
diverse range of industries, areas of specialization and geographies. So much diversity brings
more ideas, more knowledge, and helped me think outside the box. We are friends for life.
As of January 2021, you became Chief Covid Officer, as a consultant. Can you explain
more about this role?
This is very simple. Essentially, this CCO title means I am an innovative, adaptable, and efficient
Change Management Officer.
We are working increasingly in VUCA environment nowadays. Previously this term was mainly
utilized for emerging countries. With the pandemic of Covid-19, every environment is now
VUCA. Therefore, thanks to my experience with TRIUM and my deep international experience
(living and working in Algeria, China, Congo, Egypt, France, Gabon, Italy, Morocco, Spain,
Switzerland, Tunisia, and UAE), I am able to offer my competencies in developed countries to
imagine new hybrid business models.
It sounds like your past professional experience working in volatile business
environments, in tandem with TRIUM, prepared you for the COVID-19 pandemic, on a
business level.
My past experience better prepared me to face the consequences of the pandemic, including
designing and implementing customer innovative development growth strategies and new
marketing business models.
Both my professional personal experience and the TRIUM EMBA prepared me technically, in
terms of capability of working in a wide global network. This is important.
In addition to preparing you to operate in extreme and uncertain global crisis, what
other return on investment have you seen from your time with TRIUM?
Since my graduation in 2006, I feel I have developed interpersonal skills and an ability to
network at all department levels, and I am even more team player with proven problem-solving
skills. I developed my emotional intelligence and empathy, as well. I am much more confident,
which helps when interacting and/or lobbying with high administration officers and/or local and/
or foreign government bodies.
Also, our TRIUM EMBA program was designed to bring out our entrepreneurial spirit:
something I found to be a truly transformational experience. During the program I learn to think
differently, to be more innovative, and to consider ideas, experiences and events in their true
global context.
How would you describe your TRIUM experience in three words?
Demanding. Challenging. [Extremely] Rewarding.