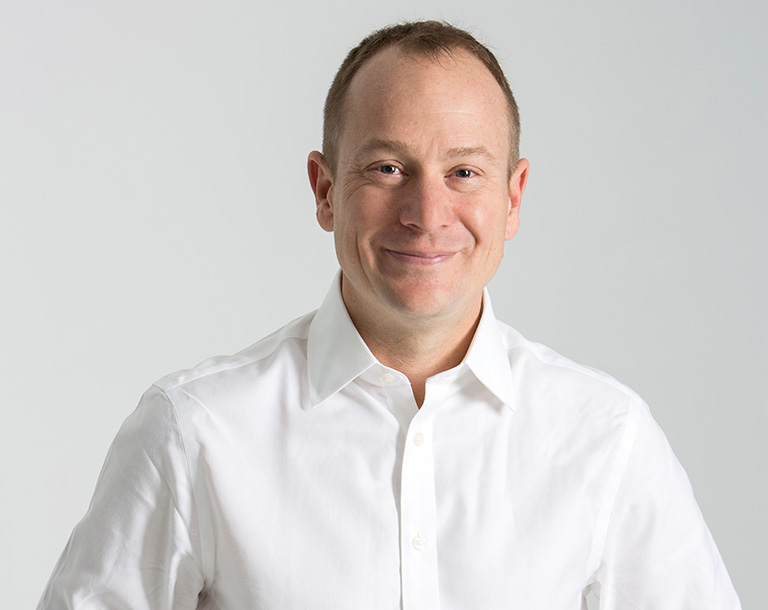 James Tunkey, Chief Operating Officer, I-OnAsia (Class of 2003)
You were part of the first TRIUM cohort in 2001. Why did you choose this brand new programme versus more established programmes at the time? What attracted you to TRIUM?
New things can be great. People who don't try new things are missing out on what makes life fun and exciting. I found the program through an ad in The Economist. TRIUM's tagline was brash and promising: "It's a big world. Somebody has to run it."
My outlook has always been entrepreneurial. There are many generations of risk-takers and business leaders in my family. One great-grandparent founded National Car Rental. Another had built the first hotel on Miami Beach. My parents are both entrepreneurs. I started working at age 12 at my mother's successful catering business in Buffalo New York. By age 22, I'd already had a decade of work experience. I moved to China in 1994 to chase the larger opportunities in the region. By the year 2000, I'd achieved some success. But it was crystal clear to me that I needed an MBA to take the next step in my career.
I was looking for an Executive program because I didn't want to take time out from working. I was living in Asia at the time, and most of the Executive MBA alternatives to TRIUM were either US+Asia or Europe+Asia, and those potential limiting. TRIUM offered the promise of great schools, including multiple views from Europe. So, I applied.
Pretty early in the program it became clear how fortunate I was to have been accepted. Each school – NYU Stern, the London School of Economics, and HEC Paris – seemed to outdo each other to give us access to their star professors. We received the best they had to offer. I am very proud to be a TRIUM alumnus, with a degree conferred by all three schools.
During the first days of Module 1, news filtered through about the events of 9/11, but you and your classmates decided to continue with the module. What are your memories of this and why as a group, did you decide to continue?
Actually, my classmates had a fair few crises to work through. 9/11 was but the first. During our studies we had a default crisis in Argentina, a recession in Asia, the Dot Com blow-up, the SARS outbreak and many other moments when one or another classmate had to step outside to deal with something existential. Throughout it all, we did the best we could.
The frank answer for why we decided to continue with the module in London after September 11th 2001 is because there were no flights for us to take home. Most of us were stranded in the UK, and nothing could be done but try to move forward with life.
Personally, I had family and friends who worked in the World Trade Center. I watched the towers burn from a 20-inch TV that LSE staff wheeled into our classroom on a cart. Lines of communication with America were jammed. It would be days before some were accounted for. On the evening of September 11th, I walked down to pray at St Paul's Cathedral. The next morning it became clear that we were privileged to be in the ivory tower of academia and to have brilliant and caring people around us as hosts and classmates. I recall our first class on September 12th was a deep dive into the topic of globalization. There was no better place to try to make sense of what had just happened. That week there were many vivid moments where we had an opportunity to fully witness the strength of Britain's alliance with the United States. Now, 20 years later, I still feel this union should not be cast asunder.
Since you graduated in 2003, you've worked at senior level for international companies including several years working in Asia – a significant player on the business landscape today. How has TRIUM influenced your professional outlook and subsequently your career path?
Many of my TRIUM classmates had dynamic backgrounds, just like me. TRIUM was absolutely the right fit for us, not simply because the schools were creating something themselves in the new program. TRIUM embraced us and provided a framework for harnessing our energies and abilities.
There is a misperception that the purpose of an MBA program is prepare you for "management", rather than for "leadership". As someone who was inherently entrepreneurial, I needed more tools for running a global business. TRIUM met me where I was and helped prepare me for bigger things. For example, the Capstone projects provided a special opportunity to incubate new ideas, practice what we had learned, and receive feedback from experts. I'd say it was successful. Within a year of graduation, I had become a partner at the firm where I work today.
It has been great to see a steady flow of creators continue to go through the program in the years since.
Where are you now and what does the future look like? TRIUM Alumni have reflected that the momentum they gain at TRIUM continues to be a driver long after they have graduated. Is this the case for you?
Today I am the Chief Operating Officer of I-OnAsia, a Hong Kong headquartered risk management consultancy with offices also in mainland China, Australia, London and New York. Our team specializes in due diligence, corporate investigations and litigation support, security services, and crisis management. I got into this business because I like helping people avoid and solve problems.
The founder of I-OnAsia and I have different skillsets. My TRIUM experience is complimentary to his and has helped. We've just celebrated our own 20th anniversary of the business, with many other milestones along the way. We survived the Global Financial Crisis and Covid and have positioned the business to grow. Now we have a great team with a new generation of leaders rising in the ranks. It is very fulfilling.
What was your most valuable takeaway from the programme?
Twenty years after TRIUM, I work with company founders, senior C-Suite executives, and boards of the world's most prestigious technology, pharmaceutical, and financial firms on complex assignments generally involving globalization and China, risk assessment and risk taking, and operational improvements to compliance and security.
These days I am focused on helping many of America's largest companies consider how changes in the geostrategic relationship with China may affect their business. The LSE module provided an academic foundation for this work. 'Globalization' has been the major trend in business over the past two decades. Certainly, there are challenges, but there remain big benefits for cross-border trade, despite the negative headlines. (We have worked with many great Chinese businesses and there is an unhealthy level of anti-China sentiment in some countries.) There is no better institution on the planet than the LSE to think through how geo-politics impacts competitive strategy, and I remain extremely grateful for having had the opportunity to study there.
I've used many aspects of the NYU finance modules extensively in my professional work over the past twenty years, particularly accounting and financial statement analysis, risk modeling and risk assessment. Directly after graduating from TRIUM, I applied lessons from NYU to build a unique operational risks loss database for Asia. This quantitative skillset is a tremendous competitive advantage for me.
But it was my time at HEC that may have been the most practically beneficial for I-OnAsia and its clients, and brought me the greatest personal satisfaction. HEC provided accomplished leaders in production and automation who delivered superior real-world training on business operations and efficiency. We were incredibly fortunate to be invited by HEC alumni to walk through major production facilities, going behind-the-scenes with senior executives and academic experts. I still draw from those lessons. Today, I absolutely love being a Chief Operations Officer.