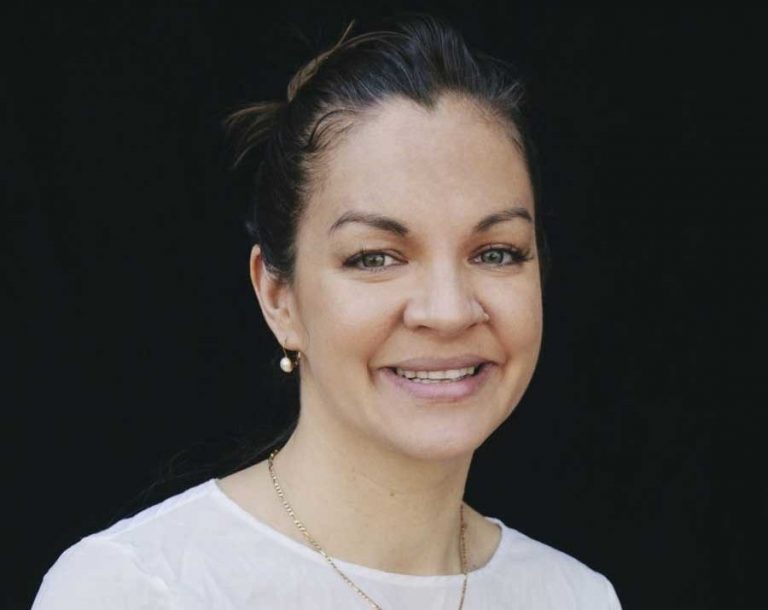 "Seeing mental health accelerate on the global agenda is by far my proudest career highlight.  Seeing mental health discussed by world leaders for the first time at the World Economic Forum, hosting the first major side event at the UN General Assembly, bringing together the first nationally led global campaign (Speak Your Mind), supporting global multi-nationals to come together and form the Global Business Collaboration for Mental Health are just a few of the highlights on this journey."
Elisha London is a social entrepreneur and campaigner with experience in founding national and global campaigns. In 2013 Elisha suffered a trauma and was diagnosed with PTSD and depression, and following her recovery was appointed as Campaign Director for the Heads Together Campaign, spearheaded by Their Royal Highnesses The Duke and Duchess of Cambridge and Prince Harry.
She was the Founding UK CEO of the Global Poverty Project (now Global Citizen) and is the Founder of United for Global Mental Health: an organization committed to ensuring everyone, everywhere has someone to turn to in support of their mental health.
Among other activities UnitedGMH developed and launched the nationally driven, globally united Speak Your Mind campaign now in 19 countries, created the Global Mental Health Action Network, worked with the WHO and World Federation of Mental Health to design the official global campaign for World Mental Health Day and supported the development of the Global Business Collaboration for Mental Health launching at Davos Agenda 2021.
Elisha has dedicated her time to understand mental health around the world and has brought together the world's leading experts on global mental health to address it.
In the midst of a global health pandemic, Elisha discusses why it is more important than ever for organisations to start prioritising mental health and identifies six priorities for leaders to commit to.
Could you tell us about your background and what first attracted you to TRIUM? What were your main motivations and objectives when you joined the program?
I believe strongly in the power of the private sector to drive social and environmental impact. However, I have spent most of my career working in non-profit impact focused organisations and knew I would gain greater insights into the private sector through undertaking the TRIUM EMBA. I was particularly drawn to the global nature of the curriculum and students, and the experience level of those in the course.  I had hoped to learn both from my colleagues as well as professors, and certainly did.
Were there any standout classes or speakers from your TRIUM studies? 
Having the opportunity to learn credit and debt market research and models from Professor Altman was definitely a highlight. As a new area for me, while it could have been complicated he brought the theories and models to life.  It was a true honour to learn from one of the world's best!  I also enjoyed the lessons in strategy and business cases, which was incredibly practical and useful even for my work in the non-profit sector.
You are Founder of United for Global Mental Health whose mission is to unite the global effort to promote mental health. Can you tell us why you founded this organisation?
Working in mental health wasn't something I ever planned to do, however in 2013 I suffered a trauma that led to a number of years of recovery from PTSD and depression.  I was so unwell I actually had to defer my studies at TRIUM. During my TRIUM studies I was appointed as the Campaign Director for Heads Together, the mental health campaign spearheaded by the Duke and Duchess of Cambridge and Prince Harry, which provided me with the opportunity to use both my professional experience in campaigning, and personal experience of mental ill health. Following this role, I realised the lack of prioritisation mental health has received globally, and together with my Co-founders Sarah Kline and Zander Woollcombe established United for Global Mental Health (UnitedGMH) to fill this gap.  Despite being the expected leading health concern by 2030, mental health has historically been neglected and underfunded worldwide – receiving only 1% of global health funding, and on average 2% of national health budgets. In addition, many people suffer human rights abuses simply for having a mental health condition. And, mental health and has not be a leading priority for businesses worldwide despite the fact that Poor workplace mental health has a significant impact on employee productivity, attraction and retention all around the world. Now more than ever it is time to invest in mental health, and UnitedGMH is now the leading global advocacy, campaigning and financing organisation for mental health.
There is a particular focus on the impact of COVID-19 on mental health across the globe. Would you have any advice you could share with leaders and organisations on steps they can take to try to support good mental  health for all during this time?
Now, more than ever leaders need to prioritise mental health. Recently our team at UnitedGMH supported the launch of the Global Business Collaboration for Workplace Mental Health which has identified six priorities for leaders to commit to when prioritising workplace mental health;
Develop and deliver an action plan to support good mental health
Promote an open culture around mental health, working towards eliminating stigma.
Take proactive steps to develop culture and ways of working towards creating positive mental health and reducing mental ill-health.
Empower all employees to manage and prioritise their own mental health, and to support one another.
Signpost employees to mental health tools and support they need.
Regularly measure the impact efforts, being open about our progress, to influence and inspire change in our organisation and beyond.
These were priorities for mental health before COVID-19, and given the impact of the pandemic they are more important then ever.
Why is it important for organisations to start treating mental health as a priority?
Prioritising mental health is not only a good thing to do for individuals, families and communities, it is also good business.  Even before COVID-19 12 billion working days are lost each year to depression and anxiety alone, and is costing the global economy at least $2.5billion trillion every year.  Conversely, there is so much to be gained, with a 5:1 return been found for both businesses and economies for investing in evidence based mental health solutions. It is an investment businesses can not afford not to make, especially with the next generation placing such a huge priority on this area too, with over 48% of Gen Z saying they feel stressed most or all of the time.  Workplaces must take mental health seriously, and businesses who provide effective solutions to support the growing mental health needs of populations have an important role to play too.
What have been some of the main challenges you have experienced with your work in promoting mental health?
Mental heath still remains stigmatised in many parts of the world which continues to be a barrier for advocating for change. However, as more and more people speak out about their own experiences, this can change.  Also, the lack of funding, especially for implementation of support.  As mental health has not been a priority for funders worldwide to date, it is a challenge to encourage new and existing funders to start to step into this critical area.  Historically there has been a greater investment in research, not in providing support, and certainly not by governments, in civil society or for advocacy.  This needs to change. We need a huge number of funders to prioritise this issue to accelerate action; philanthropic, corporate, government, multi-lateral and bilateral – or we will not see progress.
What would you say have been some of your greatest career accomplishments to date?  
Seeing mental health accelerate on the global agenda is by far my proudest career highlight. Seeing mental health discussed by world leaders for the first time at the World Economic Forum, hosting the first major side event at the UN General Assembly, bringing together the first nationally led global campaign (Speak Your Mind), supporting global multi-nationals to come together and form the Global Business Collaboration for Mental Health are just a few of the highlights on this journey.  However, it's important to note that all this work has happened as a result of the commitment and dedication of many people, most especially those who have championed mental health for decades and the progress we are seeing now is as result of the foundations they have worked hard to build. It has been an absolute privilege to work with them to see so much greater progress in the last few years through our collective efforts.
How has TRIUM's global approach to business education shaped your approach to working with teams and organisations on a global scale?
TRIUM taught me how to think strategically and build a solid business case.  In addition, the understanding of differences in work and doing business globally. Both of these skills have been incredibly helpful in the entrepreneurial venture of starting a new global organisation, and I am very grateful for my time with TRIUM to learn more about these approaches.
How have you been able to leverage the TRIUM alumni network and the networks of the three partner schools since your graduation? 
I have had the joy of working with a number of TRIUM colleagues who have supported the establishment of UnitedGMH, including the wonderful Fergus Hay who during his time at Leagas Delaney developed our brand and launch videos. In addition, the personal support from peers across the years, and more and more TRIUMers reaching out to discuss mental health has been a great encouragement to me personally along this journey.
What did you learn about yourself throughout the program and how has this impacted your approach to leadership? 
When I started my TRIUM studies I thought I had recovered fully, but as I look back was still struggling with the sometimes debilitating effects of PTSD and depression.  Throughout this experience I learned to come to terms with what it means to personally struggle while also working to complete work and studies. I learned the value of having class-mates who were supportive during these difficult times, and hope to take this understanding into leadership. We can so often see our teams purely as employees, not as full people. I learned that as a leader, if we support each other and our teams as whole people and not just supporting them to achieve their KPIs they are much more likely to succeed.
What would be your advice for female leaders who are looking to start a business? 
My three pieces of advice to anyone starting an organisation of any kind is to firstly, do your research first – make sure you are filling a gap in the market where there is need.  For women leaders specifically, it would be to know your value and don't let anyone else's opinion of you hold you back from what you know you can achieve.  There will be doubters, maybe even from people you wouldn't expect (even, and often, other women), and at times you will be outnumbered due to the inequality that still exists in leadership.  However, don't let this hold you back from where you know you want to be.
 
Who would you recommend the TRIUM program to and what advice would you give to those considering the program?
I would recommend TRIUM to anyone who is keen to work globally in positions of leadership.  Whether in government, non-profits, or the private sector, TRIUM has the opportunity to expand your horizons.  However, you will only get out of it what you put in – so work hard, and spend the time to get to know your peers and professors – although not on the curriculum they are one of the greatest assets of the programme – and know that if you do you will benefit greatly from your time in TRIUM.
What is the best advice you have received?
Two pieces of advice; Firstly, surround yourself with people who bring out the best in you, and you in them. Secondly, culture eats strategy for breakfast.
How would you describe your TRIUM experience in three words?
Growth. Global. Community.