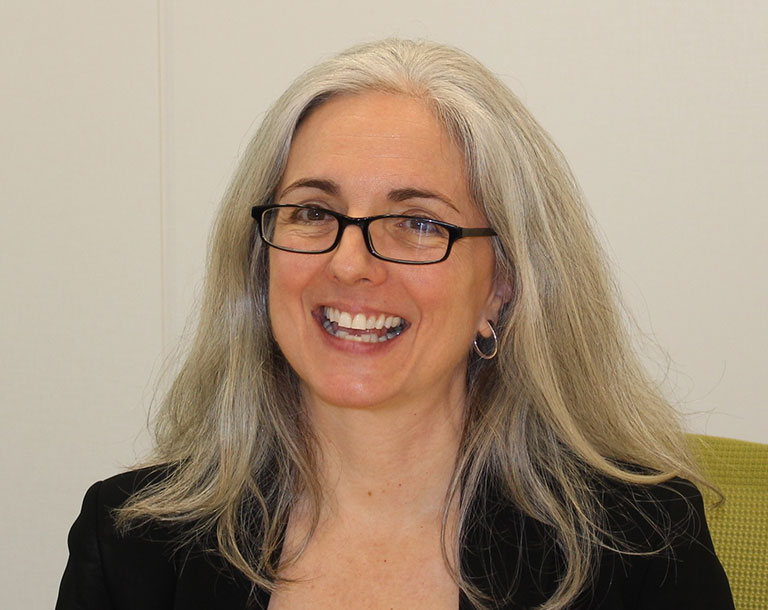 Donna Costa (TRIUM Class of 2013)
Executive, Boards, Advisor
Donna Costa was the first female Executive Officer of Mitsubishi Chemical Holdings Corporation in Japan. With two decades of corporate leadership and expertise, she now advises businesses, startups, nonprofits and boards of directors committed to having a positive social impact, and is often hired to speak on global leadership. 
Donna spoke with TRIUM to explain how the programme prepared her for her corporate role, the value of her cohort, and how the programme reshaped her views on ethical leadership. 
What was your motivation for pursuing a Global EMBA? Why did you choose TRIUM among other global programs?

I chose to do an EMBA when I was a high-level executive for a Japanese company in the USA. At the time, I was Chief Compliance Officer and General Counsel, with responsibilities that increased as the years went by. Eventually I felt like more of a businessperson and less of a lawyer, and I decided I should build my business credentials to be viewed as more than just my legal and compliance background. Two years after completing TRIUM, I was promoted to a President position – without the business degree, I'm not sure I would have had the credibility for such a role. 
I had a long-held fantasy about going to the London School of Economics and TRIUM was actually the first EMBA programme that I heard about. The profiles of the other students drew me in probably more than anything – the average age of the students was 40 and I was 50 at the time, so the older demographic was appealing. The cohort also had an international scope, with a lot of breadth to their professional backgrounds and experience. 
How has TRIUM's foot-on-the-ground approach to learning in the six international modules impacted the way you approach your work?

TRIUM's approach to learning has impacted me significantly. First is the practical nature of learning – we were assigned teams and projects generally not of our choosing, which was hugely beneficial to me. Second, I thought I was a good collaborator previously but TRIUM taught me that true collaboration is working with an extremely diverse group of people to solve problems. TRIUM's level of diversity presented a real experience of working with colleagues from different backgrounds and cultures, and with different points of view. This opened up my mind to new ideas and made me more resilient, and resilience is very important to being an effective leader. 
Can you tell us more about the value your cohort has added to your experience? 
The cohort has added to my experience both during the programme and since graduating. During the programme itself, it was tremendously valuable to work with very smart, experienced and international colleagues. I learned a lot from how other people think and how they view business and the world itself. I've tried to be intentional about retaining this, and continuing to think about how others would view a given situation. 
Since graduating, I have stayed in close touch with members of my cohort. I now feel like I have friends and colleagues all over the world who I sometimes seek advice and counsel from, but most often we simply seek each other's friendship. 
Entering the programme at the age of 50, I certainly didn't expect TRIUM to be a social experience. I enrolled for the education and professional experience, yet I had a tremendous amount of fun, got to know a very broad range of people in an intimate and safe environment, and made lifelong friends in the process. 
I also can't overlook that TRIUM empowers cohort members to raise issues that weren't part of the formal curriculum. My cohort explored how to prepare oneself to serve on corporate boards, which was really interesting and valuable for me and has had a direct impact on where I am today. 
How are you engaging with the TRIUM alumni community? Are you in touch with other TRIUMer alumni? What is the activity like in your region? 
I'm very engaged with my cohort, and living in New York City I'm fortunate that so many people pass through here. Whenever I travel, I also try to meet my colleagues and that's presented the opportunity to meet with them in their homes around the world, from Europe to Asia. It's so nice to know that wherever I am in the world, I get to see people I know, care about, trust and value. 
What are the soft skills you learned from the program? 
When I joined TRIUM the two business cultures I was most familiar with were the USA and Japan. By working so closely with people from outside of those countries, I was able to shift my views on economics, geopolitical issues, and capitalism. The programme developed my ability to maintain a healthy distance from what I'm working on, so now I try to adopt a 30,000-feet view of work and life. I also feel more open-minded and resilient since graduating. 
How has studying with TRIUM impacted your career since graduating? 
In addition to the learnings, both academic and personal, TRIUM had a direct impact on my career with its association with Nurole. Nurole is a very easy, user-friendly, intelligent approach to matching prospective board members with companies looking to fill board roles. TRIUM was also the reason that I wanted a board role in the first place. The programme changed my thoughts on ethical leadership, corporate governance, corporate purpose, and stakeholder capitalism. Once I'd graduated, I felt like I had something to contribute to a conversation about international business ethics and international corporate governance. I created a business school course on that topic, which I then modified into a stakeholder-driven workshop for corporations. TRIUM sparked my thinking on corporate governance and serving on corporate boards, so one of my post-graduation goals was to get board opportunities. 
Nurole came to my attention in TRIUM's newsletter, and it was incredibly easy. I clicked the link to register and then I received regular updates from Nurole about opportunities. Applying to those opportunities was simple and there was no fee to join. Within the first month I spotted an opportunity that I thought was perfect for me, applied, got the role, and I've been on that board for almost a year now. 
How would you describe your TRIUM experience in three words? 
Challenging, empowering, fun.