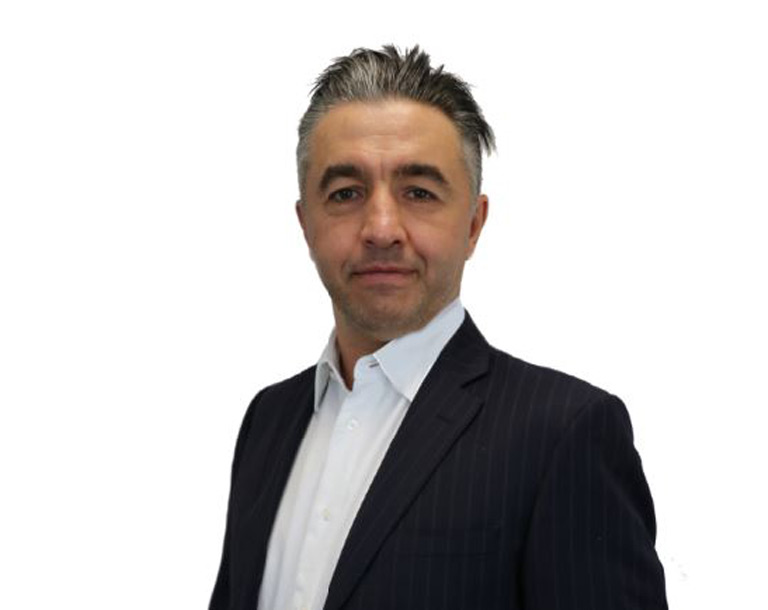 Andrey Bogdanov, TRIUM Class of 2009
Interim CEO and Principal, Risk Insights (Pty) Ltd
No one can accuse Andrey Bogdanov of settling for his comfort zone. "I love self-development, love challenges, love to challenge the status quo and always look at risk as another opportunity in life," he says.
His career has reflected this pursuit of challenge. He attained his degree from St Petersburg University in Economics and then in Law and began his career at the brink of the collapse of the Soviet Union in St Petersburg, Russia, where he was instrumental in setting up one of the first in the former USSR bank`s Treasury departments. Subsequently, he built his career at RJ Reynolds Nabisco (later on JT International), a Fortune 500 Company, where he spent over 17 years in various senior management and board positions, working with business units in more than 70 countries in 4 continents.
After many years of pure corporate life, Andrey felt the need for a change and wanted to make a positive impact. This led him to join Risk Insights, a data analytics and risk management advisory boutique and the developer of the first AI driven ESG rating model (ESG GPS™) specializing in emerging economies.
The same inherent desire for growth and challenge that shaped his illustrious career also drove Andrey to pursue his EMBA. TRIUM was his first pick, he says, because he wanted to get the best of both worlds: "I wanted to study at one of the best schools and continue my professional career, which would allow me to implement instantly what I was learning." The global nature of the program was key to his decision, as was the diversity of the cohort. Not to mention "the post-graduate network of alumni from all three top-tier schools," he adds.
Andrey recently spoke with TRIUM about how important a global education is in today's geopolitical climate, the value of TRIUM's worldwide alumni network, and how his career has taken off in the decade since he graduated.
Your career has spanned several countries, from Switzerland to South Africa. How did TRIUM's international focus give you the perspective necessary to succeed in different marketplaces and business cultures?
The global focus is very core of the TRIUM program when it comes to locations, schools, student diversity in terms of nationalities, countries where they work, background and experience. This experience was a perfect addition to my career, which has taken me to fifty-five countries across five continents. The academic and applied learning methods of TRIUM was invaluable in my work experience.
You began your career at the brink of the collapse of the Soviet Union in St Petersburg Russia where you were instrumental in setting up one of the first in the former USSR bank's Treasury departments. It is a prescient time to ask: now that Russia and the former Soviet Union are impacting the geopolitical landscape and the world economies, can you speak to how TRIUM addresses global political and economic crises and prepares students to succeed and make positive impacts in a volatile global marketplace?
I will point to a quote from TRIUM's own website: "In our turbulent, unpredictable world, business leaders need a deep insight into the global contexts of business decision-making."
TRIUM really walks the talk.
TRIUM's EMBA studies gave me truly global perspectives on what is happening in the world and built an understanding of the interconnectivity and interdependency of different countries in today's ever-changing global economic landscape.
At the time of my studies, I started seriously thinking about the actions of the global players and their impact on the planet. TRIUM provided me with a number of influential connections and the expertise I needed to run my own show while making a positive impact. These have eventually led me to my current role as CEO of the ESG rating company Risk Insights, a ESG pioneer in the AI space.
Can you speak to the increasing importance of risk management in today's global business and economic environment (to name a few: the COVID-19 pandemic, the crisis in Ukraine, the climate crisis.)
As a risk management professional, I see that risk-management agenda in today's world is way more driven by risks that are beyond control of any individual corporates. Over the decades, the magnitude of different exposures—from COVID-19 to geopolitical, cyber or social transformation risks—and how rapidly they may materialize have changed the risk management field completely. TRIUM enhanced my ability to look at events in the global context in our interconnected world.
Can you tell us more about the value your cohort has added to your experience and your relationship to your cohort now?
It is difficult to overestimate how much we have learned from each other during our time at TRIUM and after it. The diversity of the cohort—both in professional and cultural backgrounds—allows for an open exchange of opinions. Over time we've built relationships based on respect and trust.
Additionally, I have easy access to over a thousand alumni and their connections. What I find unique in TRIUM's community is how easy approachable graduates are and the level of trust between people who have never met.
TRIUM has provided me with opportunity to expand my business and social network. I consider myself very fortunate, as there is no such business problem that I cannot discuss within TRIUM friends.
This is one of the big elements of the return on my investment. It is priceless.
Have you done business with any TRIUM alumni or used your connections for business purposes?
Absolutely. For example: One of the TRIUM graduates working for a South African regulator is part of Steering Committee Board for a project co-sponsored by my company Risk Insights and the biggest business school in Africa. It is an eighteen-month project to determine the relationship of ESG principals from board perspectives. Another one, a couple of the TRIUM grads working in purpose-driven companies have been considering close cooperation in globalization of our rating tool ESG GPS.
Aside from having access to TRIUM's vast alumni network, what has your return on investment in the program been?
The program opened completely different horizons for my professional and personal growth, presented different perspectives, and completely changed my career path. I moved to Risk Insights to support running a global AI-powered ESG GPS rating tool, which allows companies, asset managers, regulators and other stakeholders to understand their ESG status, with consideration of global best practices and country regulations. We support all stakeholders in the continent and beyond in their drive towards more sustainable future. Risk Insights was twice awarded by the World Economic Forum for its achievements.
TRIUM has supported my professional and academic foundation to look beyond my comfort zone.
What skills, mindset, and lessons do you draw from that experience that you've carried with you throughout your career?
Always be ready for unknown. Never underestimate cultural and professional differences. Never panic. Build a strong network and trust others. Investment in people is one of the best investment one can make.
How would you describe your TRIUM experience in three words?
Incredibly life changing.